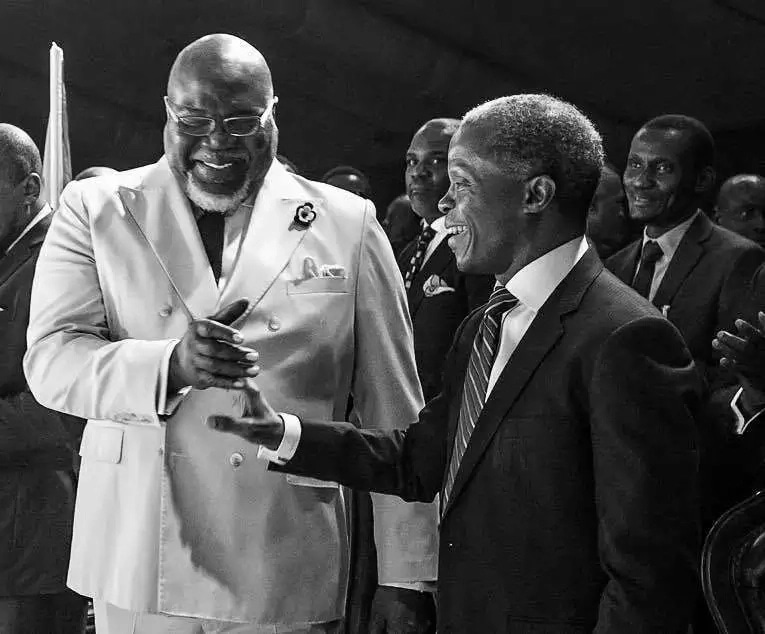 By Patience Danjuma 
For Nigeria to succeed and move forward, Nigerians must learn to imbibe the principles of creativity, innovation and hard work, Vice President Yemi Osinbajo has said. 
Osinbajo stated this on Sunday when he attended a church service at the Commonwealth of Zion Assembly (COZA), Abuja, with renowned US preacher, Bishop T.D. Jakes as guest minister.
He further noted that character and integrity are also pillars for nation building.
The Vice President said, "The reality is that true success is line by line, precept by precept, building block upon building block, hard work, innovation, character; that is the measure of true success.
"The scripture says that God made us in his own image; that creativity that He commanded us to perform in every way is what will change our nation. Our creativity, our innovation, our hard work, and it was a command. So if we obey God, if we are creative, if we are innovative, if we are hard working, our nation will change."
"There are many countries with huge resources like ours, and there are many countries with no resources whatsoever. But their creativity is the added value that makes a difference. So, it doesn't matter whether you have resources or not. It doesn't matter where you started from or how low, it is the value that you add by your creativity, by your hard work, by your innovation, by obeying God. Doing things differently is what we need to move the nation forward."
After the service, Osinbajo presented a legacy bible with local Nigerian languages' version to Bishop Jakes.
The Vice President later in the evening attended the Pentecost Day Service/Rally of the Pentecostal Fellowship of Nigeria, Abuja Chapter, which held at Family Worship Centre, Wuye, Abuja.
At the event, Osinbajo called on Nigerians to become agents of transformation and change in their environment, while urging them to pray for their leaders.  
Copyright Ships & Ports Ltd. Permission to use quotations from this article is granted subject to appropriate credit given to www.shipsandports.com.ng as the source.