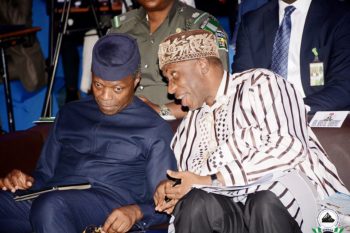 When one of the anchors of the ongoing African Maritime Administrators Association (AMAA) conference in Abuja described the Minister of Transportation, Rotimi Amaechi as a gentleman, the vice president, Professor Yemi Osinbajo must have determined to correct that 'impression'.
So when the vice president mounted the podium to deliver his speech to the gathering, he said he was surprised to hear that description of Amaechi.
The hall erupted in hearty laughter when the VP jocularly said that being gentle was not one of the traits of the 'Honourable Minister'.