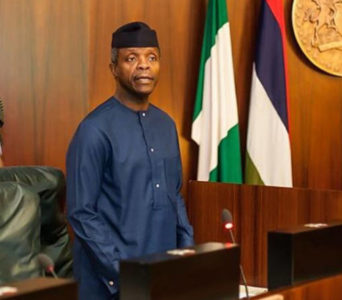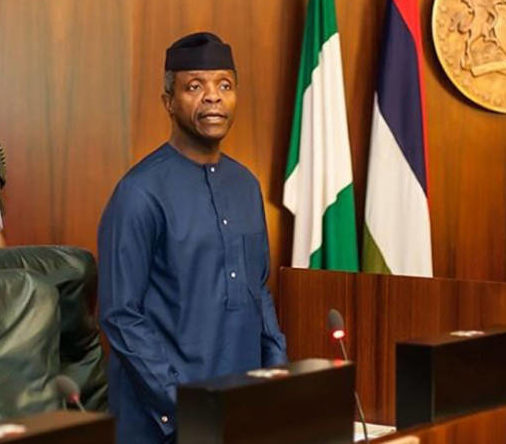 Acting President Yemi Osinbajo has directed that the online portal of the government's job initiative, N-Power, be reopened June 17 to allow more unemployed Nigerians apply, the Minister of State, Budget and National Planning, Zainab Ahmed, has said.
Ahmed advised youth to apply for the Federal Government's National Social Investment Programme (N-SIP).
She said in Abuja on Thursday that the government would scale up the N-SIP to accommodate more beneficiaries.
N-SIP is a federal government programme aimed at reducing poverty and improving livelihoods of vulnerable groups such as the unemployed youths, women and children.
The government says the programme has so far empowered over 1.6 million Nigerians through its four components, namely; N-Power, National Home Grown School Feeding Programme, Conditional Cash Transfer, and Government Enterprise and Empowerment Programme.
The minister said each component of the programme would be scaled up this year.
"For example, in N-Power Scheme that 200,000 beneficiaries have been employed, we are supposed to increase it to 500,000 beneficiaries in 2017," she said.
She said  Osinbajo had directed that the online portal should be reopened on June 17 to give Nigerian youth opportunity to apply for the next batch.
"There is opportunity in the N-Power Programme for employment," she said.
"There is opportunity in the GEEP for you to get finances to be able to start businesses.
" Please this is real, it is working, join the process and be a beneficiary,'' she said.
The minister said the process was delayed initially because of the effort to eliminate fraudulent applicants and to make the process transparent.
She said the programme had not been able to attain its set target because of the delay in starting its actual implementation.
"The deployment, release of funds didn't start till October 2016 and it is so because we want to make sure that the programme is planned properly.
"We want to make sure that each beneficiary has bank account linked to BVN; we are targeting the right people, not just people nominated by big people.
"That took a lot of time but we thank God that the programme is going on well and it is now easier to upscale it,'' the minister said.
Ahmed said the programme was showcased at the second year commemorative event of the Federal Government under President Muhammadu Buhari on May 29.
She said that the event, with the theme: "A Smile for Every Nigerian,'' recorded testimonies of beneficiaries across the country.
"We are thanking God for witnessing the confirmation that the work we have done is actually yielding results.
" Prior to now, we are getting a report on paper that shows the number of beneficiaries but we have seen and heard the testimonies of the beneficiaries at the event,'' Ahmed said.