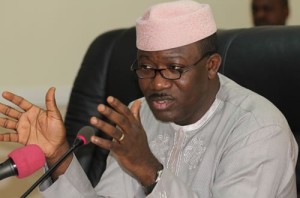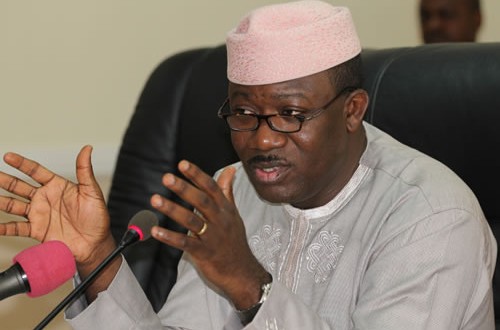 The Federal Government will not ban individuals or companies that export unprocessed solid minerals until it grows the sector to its full potential, an aide to the Mines and Steel Minister, Yinka Oyebode, has said.
He said the Ministry had neither penciled any institution for proscription nor used any of its agencies to stop people from exporting unprocessed mineral resources to Europe or other continents as claimed in some quarters.
He said instead, the government was focusing on how to develop the sector by providing incentives to local and foreign investors, who want to build plants for processing solid minerals into other products in the country.
In an interview with in Lagos, he said the Ministry and the Federal Government were interested in making the sector a major contributor to the nation's Gross Domestic Product (GDP) by welcoming investors into the industry.
Oyebode said such incentives include equipment leasing, funding, expertise, less stringent import requirements, access to funding, and tax holiday.
He said investors might enjoy tax holiday, a development, that would exclude them from paying taxes over time. According to him, investors will be provided with information that would aid excavation.
He added that the idea would enable investors to know where, how and why the plants should be sited at a location.
He said mining equipment were expensive, adding that the incentives would help investors to mitigate their costs.
Oyebode, a Senior Special Assistant(SSA) Media, Dr Kayode Fayemi, said a conducive environment was vital to the sector's growth, adding that the idea would enable the Federal Government to achieve its goals of diversifying the economy by not depending only on crude oil.
He said: "Though the government is not happy that its people are exporting unprocessed minerals, it is not interested in banning the firms that engage in such activities. Rather, the government is concentrating on how to grow the sector by providing incentives to investors that intend to build processing plants in the country. By so doing, Nigeria would be enjoying some value additions where the solid minerals are taken for processing and not countries abroad.
"Venezula extracts petrochemical materials from Nigerian crude oil, among deriving other value additions. To prevent this in solid minerals, the Federal Government wants investors to build plants for processing of minerals such as gold and other minerals into finished products.
"For instance, if a mining processing plant is cited in Ibadan (South west) or Kaduna in the North and it creates 1,000 jobs or more, it will have a multiplier effect on the economy as many people will benefit from it.''