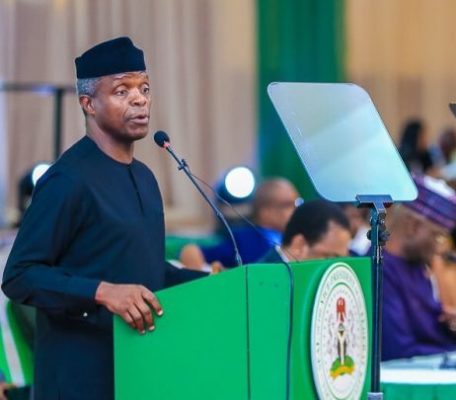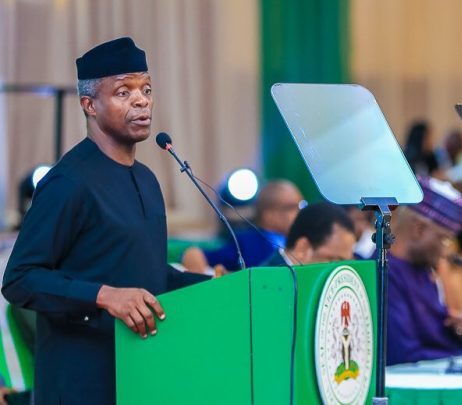 Vice President Yemi Osinbajo has told French investors that Nigeria is open for business and is inviting them to take advantage of the enabling environment in the country to do business.
Osinbajo gave the assurance during a dinner/cocktail organised in Abuja by the Nigerian Embassy in France as part of activities for the ongoing three-day Nigeria-France Business and Investment Forum.
He told already existing French companies and the French business delegates, who were on a fact-finding mission, that the government was committed to ensuring that their businesses thrive in the country.
"I am really excited about what we can achieve together. Nigeria is certainly open for business and we are prepared to work with all of our potential investors and many who are here already to make your business experience as seamless as possible.
"I like the fact that we have here with us businessmen and women who are already committed to Nigeria in various ways, and a few who are still considering investing here.
"But one thing I want to say to you is that we are not only interested in your taking a look around to see what prospects there are.
"We are prepared to work with you through all of the various regulatory issues that you may face.
"I am glad that some of our major officials are here and I am sure that they must have spoken to you earlier in the day.
"However, what we try to do is to get as much commitment from the top as possible which is why the president asked me to chair the ease of doing business and the economic management team," Osinbajo said.
He assured the investors that the Nigerian government would assist them to walk through any of the difficulties that they may encounter as quickly as possible.
The vice-president commended the Nigerian Ambassador to France, Modupe Irele, for putting up the thoughtful event, saying that it would help boost and diversify Nigeria's economy.
He appreciated the Deputy Head of Mission, Embassy of France in Nigeria, Guillaume de Kedrel, whom he described as a gem in smoothening the relationship between France and Nigeria.