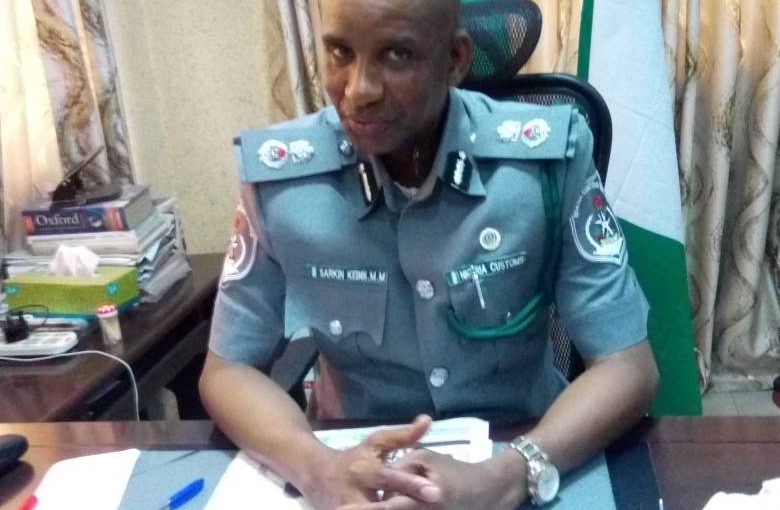 The Nigeria Customs Service (NCS) has said that over 50 percent of cargoes imported into the country are involved in various trade infractions such as false declaration, under declaration and concealment.
Commandant, Customs Training College, Ikeja, Comptroller Sarkin Kebbi, stated this at the opening of a two day training workshop organized for maritime journalists tagged "Responsible Report of Customs Operations: Imperative for National Security and Economy' held in Lagos on Wednesday.
Kebbi stated that the job of the Service is to foster trade and security but noted that the NCS can only facilitate trade when importers are compliant to trade regulations.
Noting that there is no better time for the seminar considering the security challenges facing the country, Kebbi urged journalists to keep themselves abreast with issues concerning the Service in order to ensure fairness and balance in their reportage of Customs operations.
"More than 50 percent of our imports come with lots of irregularities such as false declaration, under declaration and concealment. When these infractions are discovered, section 46 of the Customs and Excise Management Act (CEMA) says those goods should be liable for forfeiture and the person that is found guilty should spend five years in jail.
"I believe if we are to go by what the law said, a lot of goods will be seized. But the journalist may not know this and if Customs decides to enforce the latter there will be commotion in the port and the report will always be Customs is creating problems and not facilitating trade. We can only facilitate trade to somebody that is compliant. So we urge journalists to be knowledgeable on Customs procedures and processes," he said.
Earlier in his remarks, representative of the Zonal Coordinator in charge of Zone 'A', Sanni Madugu, urged the media to always report objectively especially on sensitive issues of national security.
"We don't mingle with the public. The journalists are closer to the public than any other government agencies. So you have to report objectively. We are not saying you should report to favour us but report objectively," he said.
Also speaking at the event, Customs Public Relations Officer, Joseph Attah, said there is a need for Customs partnership with the public to ensure effective implementation of government policies.
To achieve this, he said the role of the media becomes imperative in enlightening the public on the functions of Customs as implementers of government policies. This, according to him, was the reason why the Customs management did not hesitate in approving the training which aims to better equip journalists on Customs activities.
He said, "The functions of Customs have continued to attract mixed reactions. While the government and well meaning Nigerians appreciate the Service for the huge revenue they collect, suppression of smuggling and seizures of items that could compromise national security, we still have Nigerians who for various reasons criticize Customs.
"So Customs need to form strong partnerships with people for mutual understanding for effective implementation of every fiscal policy of the government. To achieve this, the media becomes crucial. They are the vehicle for public enlightenment. That is why NCS has always makes conscious effort to cultivate a relationship with the media to be informed about Customs operations in the interest of the nation."