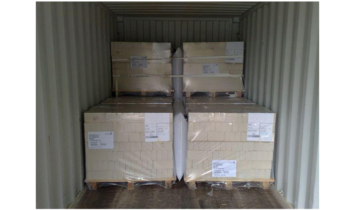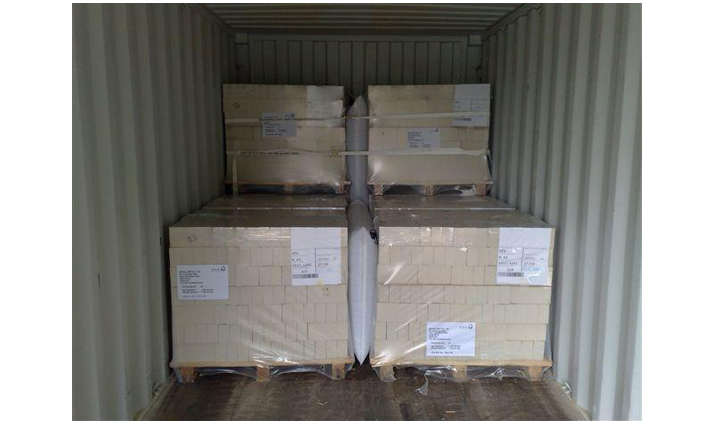 More reactions have continued to trail the revised export and import guidelines enforcing usage of pallets for all Nigerian bound containerised cargo as the Shippers' Association of Lagos State (SALS) has threatened to divert it cargoes to other ports of neighbouring countries should the government fail to review the policy.
Minister of Finance, Kemi Adeosun had during a sensitization workshop on the new import guidelines penultimate week, said the palletization policy which would take effect January 1, 2018 would aid manual examination of consignments while the country awaits the acquisition of functional scanners at the seaports and land borders.
Adeosun who was represented by the Director, Home Finance, Owobunmi Siyanbola added that the policy was necessitated by the desire to further promote the ease of doing business in the country in line with the government policy.
Recalled that the Nigeria Customs Service memo on further requirements to Federal Ministry of Finance dated April 11, 2017, had indicated among others guidelines that shipping lines are now required to ensure that imports into Nigeria are well arranged in pallets and used spare parts must be packed in cases and the cases put atop pallets.
National Public Relation Officer, Joseph Attah had in the statement said that shipping lines which fail to palletise cargo will be sanctioned and maybe asked to take back onboard the non-palletised cargo.
But speaking with SHIPS & PORTS DAILY, a member of the Board of Trustees (BOT) of SALS, Nicodemus Odolo stated that shippers are opposed to the policy because it will make shippers pay more on freight charges.
He explained that the quantity of goods which ought to go into the container will be reduced as a result of pallets taking up spaces, which will increase the amount of containers used to ship the goods, thereby creating congestion at the port.
He said, "The policy is another way of extorting the shippers because it simply means an increase in cargo. If you are bringing in one container before, it will turn to two containers and that means the freight and other clearing cost has to be double. So that is the effect on the shippers. It is not for our good. So we are not in support of it. We have been bringing cargoes that are palletized but not all cargoes are needed to be palletized.
"In most cases, they tell us it is an international treaty but I don't believe in that. If we are in a comity of nations where every law they bring up will be against us, we should be able to stand up that we can't accept that. We should be given the opportunity to develop to also be like them.
"We are having congestion now because of the problem with the port access road. Now by the time they begin implementation of the palletization policy, cargo will be doubled and where is the space? The road to move cargo in and out is not there and the shipping lines will increase their charges because presently a lot of ships are still waiting to berth at the port because turnaround time is still poor.
"So it is going to be a very bad situation next year in terms of congestion and cost for shippers. Government is oppressing us and with this we may have to go and explore other countries where we have better friendly policies to do business. Nigerian importers today are the ones developing Benin Republics because of unfriendly policies of government," he said.
President, National Council of Managing Directors of Licensed Customs Agents (NCMDLCA), Lucky Amiwero described the policy as faulty as it takes Nigeria backward, arguing that there is nowhere in the world with such practice.
Amiwero said the implication will mean more cost of doing business at the ports for importers. He added that pallets will create extra cost for shippers who do not need them, adding that it will delay and discourage shipment into Nigerian Ports.
He argued that this was even as the policy was against (international regulation on wood materials as pallets, crates and loose dunnage are seen as carriers of invasive species of insects and plant diseases.
"With the regulation, pallets, crates of woods will require special treatment that will mean more cost and delays for the shipper who would want to meet up with the shipping requirement," he said.
Amiwero added that the mandatory enforcement of pallets on containerized goods, will attract the presence of the plant quarantine officers in the port to regulate the Implementation of International Plant Protection Convention (IPPC) and additional cost, which will increase the process and cost to importer/licensed customs agents.
Copyright Ships & Ports Ltd. Permission to use quotations from this article is granted subject to appropriate credit given to www.shipsandports.com.ng as the source.