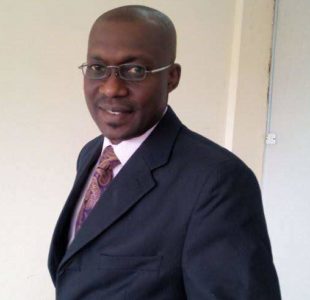 Director General, Manufacturers Association of Nigeria (MAN), SegunAjayi-Kadiri, in this interview with Shulammite 'Foyeku, identifies infrastructural deficit as a major challenge facing the manufacturing sector. He also says the newly introduced policy on the palletization of cargo imported into the country is a setback for manufacturers.
Excerpts.
What were the challenges faced by manufacturers in 2017?
The challenges we faced in the past year have been the usual ones. The major challenge manufacturers have faced for a decade now is the state of our infrastructure such as power, transport and the challenges became aggravated with (lack of) access to fund. We also have the challenge of multiple taxation and unorthodox method of extracting tax from manufactures especially at the local and state government levels. Port facilities especially toward the end of last year were particularly chaotic. The access road was very bad and it would take a manufacturer for instance, between two to four weeks to be able to get raw materials out of the port. So several manufacturers could not take advantage of the increase sales that should have come with the yuletide period. Even when there was the challenge of forex, some of our members were able to source forex, never minding that the rate is too high to procure raw materials and produce but they could not sell as a result of the diminishing disposable income of the average Nigerian. Of course, we are faced with restriction to access forex but that lessened towards the end of last year. So overall, 2017 was a year with mixed performance for the economy.  Even before the nation went into recession, we had experienced recession at the second quarter of 2015. That was when we recorded negative growth in the first and second quarters and incidentally, we are also the first to come out of recession. So it means that manufacturing sector usually responds to effort of the government to improve the business environment very rapidly. However, contrary to what some have been reporting, our growth rate did fall in the second and third quarters of 2017. In the second quarter of 2017 from our survey, our growth rate fell to 0.64 percent and we recorded a negative one even in the first quarter. But we are hoping that what we are able to do in the last quarter of 2017 will not indicate that we are actually slipping back to recession we entered sometimes in 2015. The manufacturing sector is an active one and that we are surviving up till now is as a result of hard work and resilient for those who are doing the business of manufacturing in Nigeria.
Considering these challenges, would you say the government is serious about its diversification drive?
Yes, I think the government is serious about diversifying the economy in terms of policies. But in terms of action, I think the government has to focus and follow through on specific ones that will bring results. You may be serious about something but you need action to intensify those things that will aid the diversification. What is far more important, rather than seek foreign direct investment, is to ensure that the ones we have on ground are functioning well, competitive and can expand because all the people we are looking up to for foreign direct investment will make enquires and want to tap from the experience of those on ground. So we need to do well on those that are already on ground, which have the capacity to expand and even diversify into other areas of the sector of the economy.
You talked about infrastructure as a major challenge; do you think the government is living up its responsibility in this regard?
When I said infrastructure, I acknowledged the fact that it has been there for a long time and I don't think there is any country in the world that do not have infrastructure as a challenge – even those who are developed still want to improve on it. But you must know that it is a major cause of the lacklustre performance of the sector and government have taken some steps. What we should look at is how they are succeeding when we decide to isolate the infrastructures. For instance on power, we have seen what the challenge is and there have been improvement in the power that is generated majorly because there is less disturbance in the Niger Delta region. We noticed that even the DISCOS could not distribute all that was generated due to the incapacity of their expected infrastructure. So what one will be looking forward to is the 2000 megawatts that appears to be unutilized according to the Minister of Power, Works and Housing to support manufacturing and general power supply. The government is making effort but it needs to be fast-tracked such that we do not suffer loses and then slip into recession again. 7000 megawatts is better than what we have before but then there are several others that need to be worked on because transportation cost is really becoming a major issue for manufacturers. The President also talked about what they are going to do on rail but in all of these, we need to look for effective implementation of these projects and others because 2018 is a campaign year and normally a tough time for the economy because politicians focus more on getting elected and the economy suffers. So there has to be increased effort on the part of the organised private sectors and the generality of Nigerians to make sure that the economy remains in the front burner of government concern. So generally speaking there is still a lot of work to be done.
The Minister of Power, Works and Housing said 2000 megawattsof electricity is idle because manufacturers have not shown interest to take it up. How would you react to this?
How will manufacturers utilize it when the electricity is not distributed? We don't run the distribution arm of that sector. I think the problem is the incapacity of the DISCOS. However, we are in talks with the minister to see how we can take power directly without going through the DISCOS. That is what we are working on presently. We are taking advantage of the enabling environment the minister is creating. Probably what he was saying was how the manufacturers can take the electricity, which we welcome with both hands and we are sensitizing our members and gearing up so that it will be helpful and boost our production.
What is the level of consultation between MAN and the government in terms of policy making?
That has been tremendous, I must admit. Government has engaged us and they have listened to us in most, if not all, cases where we have made presentations. For instance, we meet with the Vice President every quarter and we have been able to have engagements. MAN is also well represented in the Industrial Policy and Competitive Advisory Council and we are being consulted. What is just left is for the suggestions and request we made to be speedily implemented because in business, time is money and success. If you don't implement decisions as soon as they are taken, some of them may become absolutely ineffective. So we commend government for the level of consultation they have always allowed and we only hope they put speed into some of the decisions that are yet to be implemented.
Last year about 272 manufacturing companies closed shop due to some unfavourable policies of government. What is the situation now?
Some of the companies that closed shop directly due to forex have gone back to doing business because they can now source forex to get their raw materials at a lower rate. So to that extent, it has been ok but we now have an issue of even getting people to buy what we have produced. We are also looking forward to government putting in measures to improve the ease of doing business.
Nigerians go to Asia to bring in inferior products to compete with locally made products. To what extent has this been a problem for local manufacturers?
Yes in the first instance, due to high cost of the environment, they go outside the country and bring in substandard goods that look exactly as the ones produced in Nigeria. In most cases, they evade duty, come into the country and enter the market with all these advantages of low cost, and in some cases better packaging and the undiscerning buyer who is seeing a product at a lower rate will naturally want to buy. So it is a major concern to us and we relate with regulatory agencies of government including the Standards Organization of Nigeria (SON), Customs and even the National Agency for Food, Drug Administration and Control (NAFDAC) on tracking such goods. The government agencies responsible for checkmating them should also up their game in the New Year. Manufacturing in this part of the world is a very difficult one because we have enough challenges to deal with. We are always encouraging government to deal with and help us bring them under control.
How closely are you working with Customs?
At the institutional level, we relate well with Customs. For instance, we are on the board of Customs and we have what we call MAN-Customs Conflict Resolution Committee, which provides a forum for us to meet with Customs officials to address the challenges that we have. But a major thing now is the new import guidelines, which make it mandatory for us to palletize our products. We are in discussion with government to see how the unintended negative consequence of that policy can be resolved. Cost of freight will be very high because for instance, if you require four containers to bring in your products when they are not palletized, now you will be requiring seven when they are palletized, and then what are you going to do with those pallets when they come in? They could become environmental hazards. And some products in their nature cannot be palletized. And generally speaking, if manufacturers are on fast track, why would they be subjected to palletization, which is majorly for physical examination. We are still in discussion with government and we hope they are going to see it from our own part because whichever way you want to look at it, it will increase cost. If we want to achieve the 12.5 percent inflation rate, we don't want to start the year with this kind of thing.
Copyright Ships & Ports Ltd. Permission to use quotations from this article is granted subject to appropriate credit given to www.shipsandports.com.ng as the source.