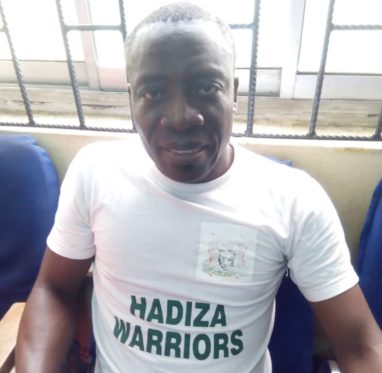 This competition right from inception has been a remarkable one and will continue to be. It has given all stakeholders in the maritime sector an opportunity to come together to find leisure outside work and ease of tension. I commend Ships & Ports for putting an idea as this into action and they keep getting better at it every year. I will urge them to improve on the facilities for the competition like getting a bigger hall because the competition is growing bigger compared to last year and also publicity can never be over-emphasized in order to get sponsors from different organisations even outside the maritime sector.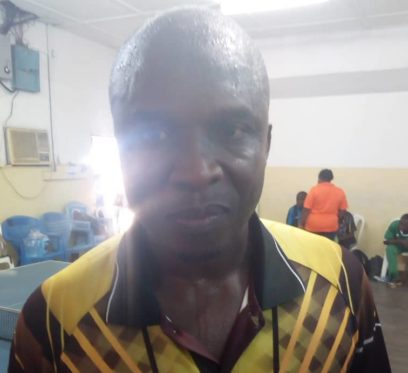 The Ships & Ports Table Tennis Competition has been a very nice one right from inception because it is what the organisers have been consistent with and I must say kudos to them. It is not easy putting such a tournament together every year and the organisers have never fail in it. I would say that this tournament has so much improved than the one of last year and it keeps getting better, and I must say maritime stakeholders are beginning to embrace it which is a heartfelt one for me. This tournament has become one to reckon with because it has brought people in the maritime sector together to bond in unity and networking. And I must say everyone is a winner in a competition like this because registering as a participant and participating in the game shows one has a winning spirit. I would say this game is not about winning or losing, rather it is about recreation in the maritime sector.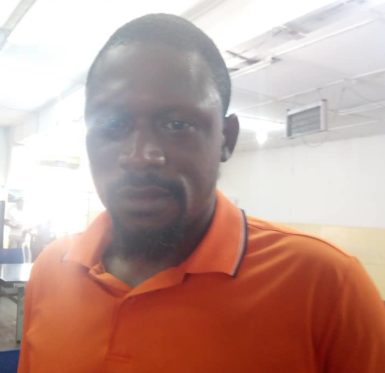 It is the first of its kind and I am happy I registered for it because it is an avenue for meeting, bonding and networking with people I never thought of meeting in my life and didn't even know we work in the same industry. Actually, this is my first time of participating in this tournament and I commend the initiators of this competition. It is one thing to think of an idea and it is another to put the idea into action, so I want to say thank you to them for establishing this sporty idea. Also, I came with the hope of winning but after seeing and playing with the other participants and how prepared they all are, then I know there is a lot of work to do by training harder and putting my best to it to the extent of getting a coach to train me to perform better next year. I want to urge the organisers to create more awareness by getting sponsors to take this competition to another level than it is now, I am hoping next year another venue which is bigger than this present one will be available with good facilities and logistics.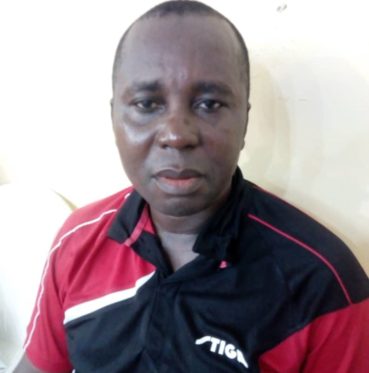 It is a wonderful one and the organisers does not seize to amaze me every year because there is always improvement at every competition which is what we hoped for. I feel more publicity need to be done months before the competition and this is what so many maritime agencies need to join hands to make grow, for it is beneficial to every one of us in the sector.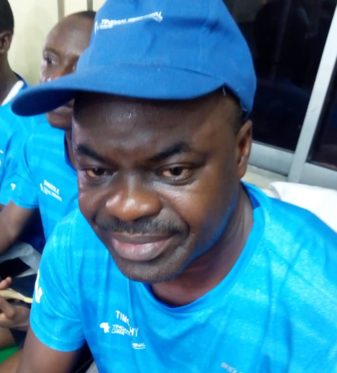 I would say it is a remarkable one and this is the 7th year already. Although, this is the second time the representatives of the company I work with participated in. I must commend the organisers for their promptness and making sure every year the competition holds, by bringing participants who are practitioners from different organisation under the maritime industry together. A lot of improvement need to be done by the organisers which can be achieved when other top agencies like NIMASA, NPA give their support. For instance, the issue of pairing of participants need to be critically worked on like the winners should not be paired with the lesser participant, from the beginning. I will advise that winners from past years should play together toward the end while the ones who are not too good in the game should play with themselves. By so doing, winners will also emerge from them and it will make the tournament to be more competitive and interesting.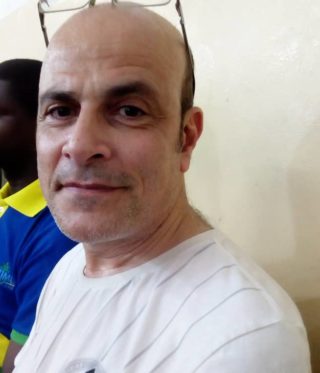 It is a wonderful competition that brings all workers of different maritime organisations together for leisure, fun and networking. The level of the players are good and I didn't expect them to be this good which shows that it is a serious business and every participant is fighting had to win. This competition can get bigger and better if every company in the maritime sector get involved and other organisations not in the sector because it would increase the popularity of the game. I will also suggest that the organisers can take this game to schools and get them involve too. This type of competition is what I know Nigerians are good at and I must urge the organisers to keep up the good work and keep improving on the competition yearly.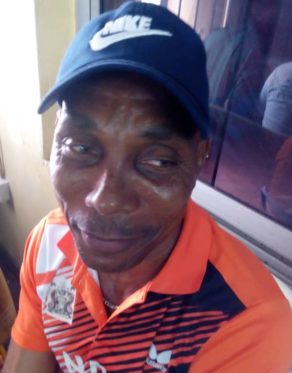 The annual competition is a good one and I see it as opportunity out of the official work to unwind and network. I would say there are a lot of participants involve in the game now which is better than when the competition first started. This has made it more interesting. I will urge Ships & Ports who are the organisers to publicise the tournament more and create avenue for more female to come on board by creating a forum where by male and female have different sections of playing because I feel this competition is more of male participant.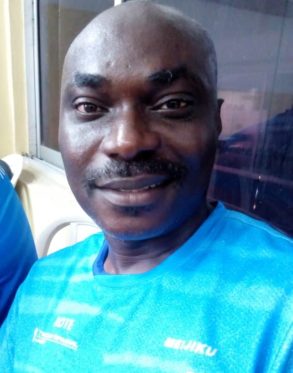 It is a good exercise for everyone and most importantly a recreation for us in the maritime sector. I would say this competition is here to stay and it can only continue to get better every year. The organisers of the competition are doing a good work and they should be awarded for this. I will urge the organisers to improve on the facility for the game, room for other participants from all organisations under the maritime industry. By doing this, it will give them an avenue to get more sponsorship from different agencies.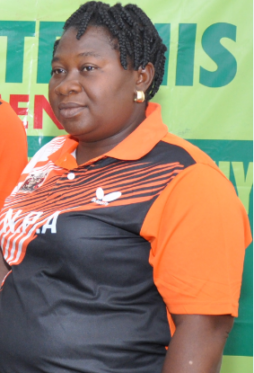 The competition has always been a welcome development and it keeps getting better every year. I commend Ships & Ports for putting this together yearly. I know it is not an easy one but they need to seek for sponsors from every organisation, not only maritime agencies but also organisations outside the sector. I remember the first year of the competition, there were a lot of activities like music, refreshment, colourful jerseys and so on but it has not been like that subsequently. I will urge the organisers to bring back all these into the game to make it livelier and encouraging every year. All these can be achieved if more publicity is done and this entails making different organisations see reasons why they need to be involved in the competition.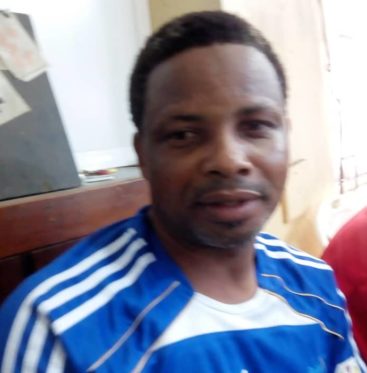 The competition is always a delight to participate and watch. As it keeps taking new dimension every year, more participants from different organisations are coming into the competition. I would say I am not happy with the way some participants were disqualified because the umpires feel the person is not an employee of the company registered under. I feel this does not matter and what matters most is the interest of an individual for the game. The organisers need to state all requirements needed to make participants eligible for the game immediately it has been communicated to organisations and sending short notice two or one week to the competition is not the best. I would advise that different organisations participating should endeavour to come in their jerseys in order to make the competition colourful and this should be made mandatory.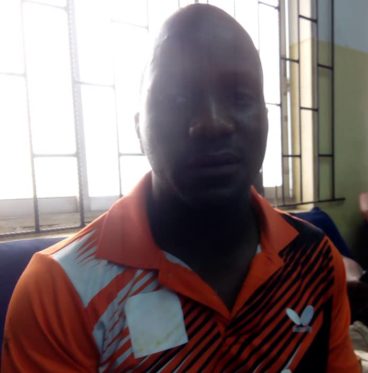 The annual competition is a good one and I try not to miss it right from inception. It has always been an avenue for all maritime stakeholders to come together in unity, network and have fun. The competition will continue to get better every year if more organisations participate and sponsor not only with money but with everything needed for the game like jerseys, balls, refreshment, music, venue to use and so on. I know there will be tremendous improvement subsequently if all agencies decided to work together with the organisers.
Copyright Ships & Ports Ltd. Permission to use quotations from this article is granted subject to appropriate credit given to www.shipsandports.com.ng as the source.