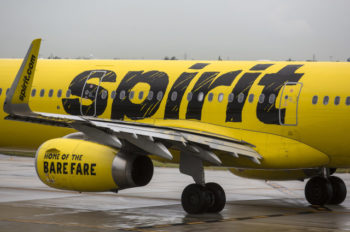 There was a minor commotion at McCarran International Airport Nevada, on Saturday after a male passenger got naked while boarding a Spirit Airlines flight scheduled to depart Las Vegas.
The passenger whose name was not disclosed had approached a flight attendant naked while boarding the plane bound for Oakland, California.
McCarran International Airport spokesman Chris Jones said "he removed his clothes and then approached a flight attendant.
"Metro officers were called and he was given medical attention."
Police and medical attendants took the passenger for observation, the airport said.
Report says the passenger received medical treatment after the episode in spite delaying the flight for about 30 minutes. The plane subsequently arrived its destination 20 minutes late.