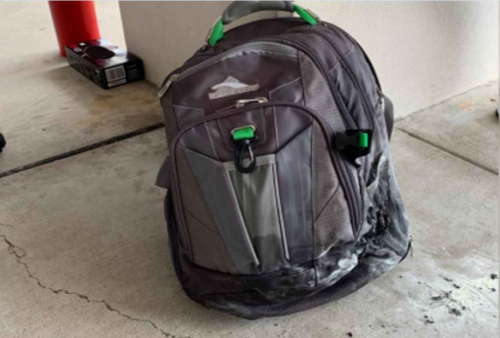 The bag of an unidentified passenger exploded as it passes through security checkpoint at Yeager Airport, Charleston, USA on Wednesday.
The incident left people present at the airport in shock as the explosion was caused by two lithium batteries attached to a charger inside the bag.
It was reported that the police in the airport quickly put out the blaze and no one was injured.
The passenger was allowed to continue with his journey and no flight was delayed as a result of the incident.