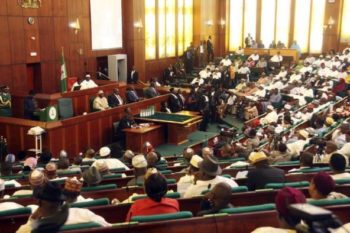 Members of Peoples Democratic Party (PDP) are at the moment protesting at the House of Representatives over the defection of a member, Raphael Igbokwe, to the All Progressives Congress (APC).
Igbokwe, who is from Imo State, first came to the House in 2011.
PDP members immediately walked out in protest after the Speaker, Yakubu Dogara, allowed the defection to stand.
PDP members had argued that based on the recent decision of the Supreme Court, there was no division in the party.
Igbokwe disclosed that he had since joined the APC in January when there was a leadership crisis in the PDP.
Imo State Governor, Rochas Okorocha, witnessed the defection of Igbokwe at the session.