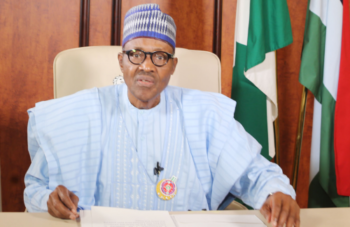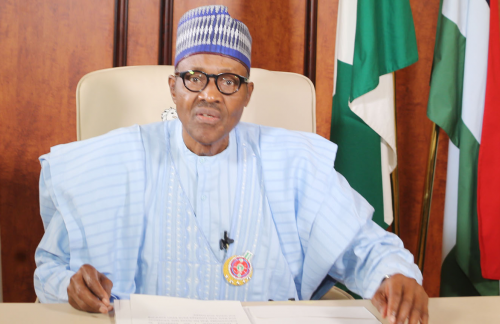 President Muhammadu Buhari said the Economic Community of West African States (ECOWAS) is working hard to ensure peaceful transitions aimed at ensuring that a safe and secure region is bequeathed to the next generation.
According to a statement on Thursday by the President's Special Adviser on Media and Publicity, Femi Adesina, Buhari spoke while receiving Letters of Credence from some envoys at the Presidential Villa, Abuja.
He said political transitions in Africa must be properly managed to safeguard countries from slipping into crises that slow down economic growth, and throw citizens into avoidable hardships.
Buhari told the Ambassador of the Republic of Togo, Lene Dimban, that peaceful transitions on the African continent were no longer negotiable, considering the heavy toll of political crises on the economy and ordinary citizens.
"At this stage in ECOWAS, we are working on consolidating our relationships to ensure that we bequeath a safe and secure region to the next generation by ensuring peace transitions," he said.
He said the political challenges faced in some African countries, like South Sudan, usually spiralled into neighbouring countries, leaving the entire continent more vulnerable and forcing governments to channel meagre resources into fighting internal crisis.
The President added that his administration would work hard with other ECOWAS Heads of State to prevent political transitions from snowballing into crisis so that citizens in the region can focus their energies and resources on developmental issues, rather than trying to survive political upheavals.
The President, who also received Letters of Credence from the Ambassadors of the Republic of Vietnam, Pham Tuan and the Republic of Burundi, Emmanuel Mpfayokurera, assured the countries that Nigeria will keep working hard to improve on its diplomatic relationships, and build more progressive partnerships.
The President congratulated the ambassadors on their posting to Nigeria.
In his remark, the Ambassador of Togo said Nigeria and Togo played a major role in the formation of ECOWAS, adding that both countries must remain central in promoting peace and stability in the region.
"As a big brother, Nigeria has an important role to play in securing and stabilizing the region, and we will always look up to you," he said.