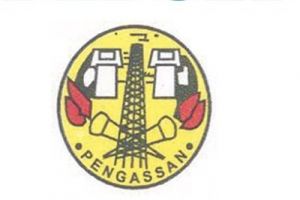 Petroleum and Natural Gas Senior Staff Association of Nigeria (PENGASSEN) on Wednesday begs Federal Government over non-payment of oil marketers, saying it could cause retrenchment of staff in the sector.
The Public Relations Officer of PENGASSAN, Mr Fortune Obi, made the appeal in an interview with journalists in Abuja.
Obi, who reiterated the importance of rescuing oil marketers from financial crisis, added that many marketers found it difficult to cope in business "due to backlog of debts owed them during the subsidy regime.
"Many marketers borrowed money to import fuel, hoping to be paid afterwards but up till date, they have not received their money from government.
"It is time to take oil marketers out of recession and financial crisis by duly paying them all the debts."
Obi, however, said that payment of the debt would not only enhance fuel supply in the country but restore efficiency in the oil sector.
The marketers, comprising Major Oil Marketers (MOMAN), Independent Petroleum Marketers Association (IPMAN), and Depot Petroleum Products marketers Association (DAPPMA) could no longer import fuel due to their inability to service loans, he said.
Independent Petroleum Products Importers (IPPIs) said one billion dollars outstanding debt was money borrowed from banks to fund importation during the subsidy regime, with interest of N160 billion.