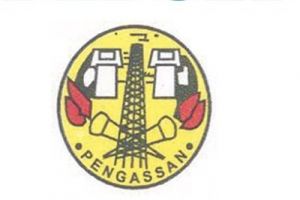 The Petroleum and Natural Gas Senior Staff Association of Nigeria (PENGASSAN) says it will meet government officials on Wednesday to discuss its labour dispute, the union's general secretary said on Tuesday.
PENGASSAN, whose members mainly work in the upstream oil industry, would hold talks with the Labour Ministry without one of the firms at the centre of the row being present, General Secretary of the union, Lumumba Okugbawa, said in a statement.
The strike, planned from Dec. 18, could hit oil production and dent exports, as they did in December last year during a PENGASSAN action against ExxonMobil.
The dispute arose after domestic oil and gas companies and marginal field operators laid off union members. Marginal fields refer to discoveries made by oil majors during exploration of larger acreages but which have been left for others to develop.
PENGASSAN has asked the government to force the management of those companies to recall the workers. The union said the firms ordered "mass" lay offs but has not given figures.
Oil output from Nigeria, Africa's largest crude exporter, has been volatile over the past two years due to militant attacks, pipeline theft and sabotage and industrial action.
Agency Report