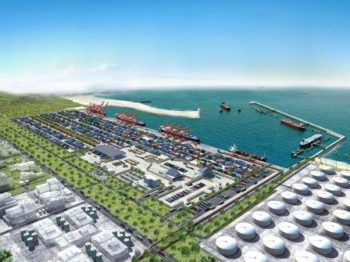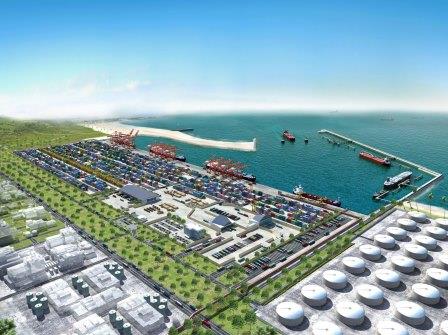 Recently, there have been concerns about low government stake in the 60:20:20 equity ratio for ownership of the deep seaports, where the private sector funds the project to the tune of 60 per cent, leaving the Federal Government through the Nigerian Ports Authority (NPA) and the host state government with 20 per cent each as investment equity for the deep seaports, would impact on the development of greenfield ports in the country.
The 20 per cent stake for the host state government is usually swallowed up in the cost of acquisition of land for the deep seaport, while NPA pays up in cash for its 20 per cent stake. But this investment ratio is about to change as the Federal Government, confronted with dwindling resources and ever growing financial demands, seeks to slash its equity holding to about 7.5%.
Experts and stakeholders however believe that the Federal Government's 20 per cent stake in the deep seaport ownership is too low. Perhaps, this explains why several of the deep seaport projects have been hanging around for some while now without tangible work on ground.
Apart from the Lekki and Badagry deep seaports in Lagos, no other similar project planned in other states, such Akwa-Ibom, Ogun/Ondo and Rivers states has seen remarkable private sector support, or acceptance.
Specifically, the deep seaports planned and presented during the past administration of President Goodluck Jonathan include deep seaports in Lekki, Lagos State, AkwaIbom State, Badagry in Lagos State, Olokola in Ogun/Ondo State, Ogidigbennear Escravos in Delta State, and Agge in Bayelsa State.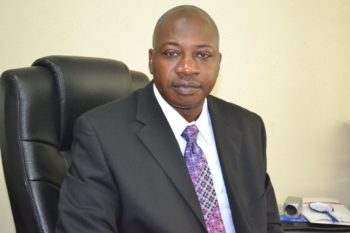 Opposing views on equity ratio
Interestingly, even former top officials of the Nigerian Ports Authority who were arrowheads of the concession regime, which also came with private ownership of seaports, do not seem to agree on the perfect investment ratio for deep seaports ownerships.
A former managing director of NPA, Engr Omar Suleiman said the 20 per cent stake from the Federal Government is too small considering the enormity of deep seaport projects, where about 50 per cent of total cost is taken up by construction of breakwater, which ought to be done government and not the private sector investor.
According to the seaport infrastructure expert, the major challenge of deep seaport projects in the country lies with the PPP equity policy of 60:20:20 saying the Federal Government leaves too much burden for the private sector investor.
He explained that with the private sector investor required to fund breakwater construction which takes up to 50 per cent of the total cost of building a deep seaport, not many private investors are willing to take the challenge, stressing that government should naturally fund construction of breakwater in deep seaport projects.
Suleiman had in several presentations to the presidency and government economic advisers during his time as managing director of NPA stated that government up its stake in the PPP arrangement for deep seaport development, as well as recommended a special infrastructure commission for the maritime industry if the government wants to move the industry forward.
"Something that the government should look into and I have said it before is the government policy of PPP for port infrastructure. The government policy on PPP is too general. The country will need a more specific PPP for maritime and port building. We need a very special form of PPP to cater to maritime infrastructure. The major part in building a deep seaport is construction of breakwater. Once the breakwater is done it remains the keys and the dredging and anybody can do that," he said.
According to him, where the breakwater construction is totally left to the private sector investor in deep seaport development, feasibility of the project becomes low, or totally impossible.
"The breakwater takes about 50 per cent; ask anyone in any country, breakwater takes 50 per cent of the total cost of building a deep seaport and usually there is no private individual that does breakwater in most countries except in very special arrangements. Government does the breakwater through its agency, as in this case, the Nigerian Ports Authority.
"Yes, the government is leaving much to the private sector than the private sector can handle because the Nigerian PPP model is 60:20:20 for private sector, state government and federal government respectively, that is why we do not have a deep seaport by now," he maintained.
However, Suleiman's predecessor at the NPA, Malam Abdul Salam Mohammed does not seem to be in clear agreement with him.
"If you say the federal government should build the breakwater, you are assuming that it is the federal that is going to build the port. All the shareholders will make arrangement for the construction of the breakwater. It should be the private company to assume full responsibility of building the port. What we have now is a different arrangement where the private sector is to build," he said, agreeing however that "you can have several arrangements for port development," other than what is currently on ground in Nigeria.
According to him, it will not be ideal to just address the issue of 20 per cent equity of the Federal Government, as there are several issues of consideration.
"There are two basic considerations that you have to make here. If you have a company, any business, your project and administrative costs are not in all instances financed with your equity that is your investment in the business. There are so many ways to finance a project. Businesses are not in most cases financed through equity, or shareholding," he noted.
Mohammed however agreed with Suleiman that a number of other models can be adopted if there is a clear need for government to contribute more in the deep seaport development.
"There was a time I had to supervise a port development when I was there. It was the company that did the breakwater and I doubt if the government joined in that. I know the company was responsible for the construction of the breakwater. But assuming that government decides to take responsibility of the construction of the breakwater, then certain decisions have to be made—whether that construction will be capitalized in form of shareholding, or equity dilution will be required," he noted.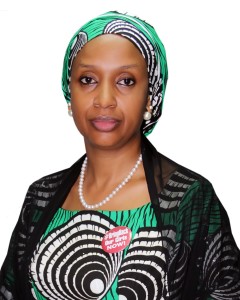 FG considers lesser involvement
As experts urge government to contribute more, what could be a pain to the hearts of promoters of deep seaports in Nigeria at the moment is NPA's seeming preference to even cut down on its 20 per cent equity investment.
According to the Managing Director of NPA, Hajia Hadiza Bala Usman, the authority has so many projects in which it needs to invest so much money.
Speaking at a luncheon held for journalists in Lagos recently, Usman said the 20 per cent equity stake from Federal Government is too high. She posited that with so much requiring government fund, there was need for government to cut down on its 20 per cent investment in deep seaports
Besides, some industry observers are questioning the economic viability of some of the proposed ports in view of the current economic realities confronting Nigeria and other oil producing nations, with the NPA MD revealing that not all of the proposed deep seaports will be approved.
Indeed, the main benefit of a deep seaport is its ability to handle larger vessels and by extension stimulate economic activities.
Inevitability of deep seaports
In various parts of the world, seaports are catalysts for development, having the potential of bringing significant population around it and setting the pace for a new city. Port cities around the world are usually cities with high population and habourseveral businesses.
At the moment attention has shifted to building deep seaports which are capable of receiving ultra large vessels having the advantage of economies of scale. Ship owners and shipping lines are increasingly shifting to acquiring these types of vessels with the benefit of maximizing trade and profits.
New port developments can help create new cities, while a couple of deep seaports and better trade policies will conveniently grant Nigeria her much coveted port hub for West and Central Africa, with her advantageous location on the Gulf of Guinea.
According to Suleiman, "We need a deep seaport and good policies that will not discourage importers from our ports."
The seeming answer
What appears to be a better position, experts argue, will be more investment from government, be it federal or state.
A port infrastructure engineer, John Iroegbu also agrees that some flexibility in application of equity rules will help attain faster result in deep seaport development.
"When establishing a company it doesn't mean that you are going to finance everything with your equity holding. Sometimes, you go to banks; you can also raise the equity, or dilute part for one owner in order to raise equity of another shareholder," he said.
The equity discourse indeed calls for the need to further liberalize the 60:20:20 policy.
"If the private sector has been allowed to own ports, whether deep seaport of not, why bother about the extent of government investment in it? I am sure that some private investors can build a deep seaport without government involvement," Iroegbu said.
He pointed out that in some climes, ports are owned and managed by local governments.
"Here in Nigeria, a rich state such as Lagos or Akwa-Ibom may decide to own a deep seaport 100 per cent, should government stop them when it has liberalised port ownership? So, I think this policy puts some constraints in deep port development," he noted.
Former NPA boss and port infrastructure expert, Suleiman believes Nigeria needs a maritime infrastructure commission to take on the complexities of new port development in the country.
"The maritime infrastructure commission will understand the complexities involved in maritime infrastructure and will tailor the appropriate investment ration to maritime infrastructure.
"The life span of maritime infrastructures is not less than 25 years unlike many other infrastructures, so we need a body that understands maritime infrastructures so that they can plan for the maritime industry," he added.
Copyright Ships & Ports Ltd. Permission to use quotations from this article is granted subject to appropriate credit given to www.shipsandports.com.ng as the source.