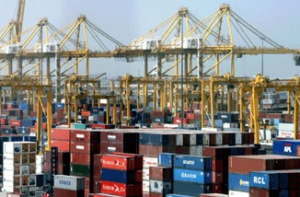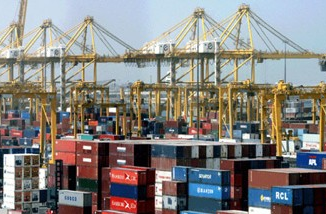 The most crucial need for the maritime industry today is effective policy intervention to bring life back to the industry. Import policy, fiscal policy and foreign exchange policy all need to be urgently reconsidered and made more friendly. My expectation is that the ports will start witnessing more volumes which will positively impact on the entire industry. Otherwise, 2017 won't be any better than 2016, if anything, it may be worse.
Barrister Emeka Akabogu
There is need to face professionalism in the port, the need for compliance, people to respect the rules of engagement and laws guiding illegalities. This is how to get a good society because laws are made to be obeyed and not the contrary. My expectation for this year is that people should do their best to respect the laws of the country and the government should develop the will to develop those regulations.
Dr. Boniface Aniebonam
Government needs to look more into the shipping sector that could have contributed immensely to the gross domestic profit (GDP) of this nation; they should shelve this policy of free on board (FOB) that is denying us a lot of foreign exchange for freight, that indigenous ship owners could have termed if we are to limit our crude oil, I think it is about time the government ends this policy. This country is losing millions of dollars every year and it is bad because members of Organization of the Petroleum Exporting Countries (OPEC) are the ones making this so called policy and it is not helping the country. I think there should be a national fleet in this country because it used to be a pride for us to fly a Nigerian flag all over the world and we don't have the pride anymore, so we should not deceive ourselves by saying we are giant of Africa when the minor countries are all doing better than Nigeria. Talking about Inland Container Depot without railway is zero, better countries are linking rail to the airport and seaport. I am hoping the rail started by the Minister of Transport from Calabar to Lagos will be effective and if it does, that means all the port and roads will be linked by rail which is what this country should have done ages ago and it would have caused us less money because there won't be congestion at our port.
Also, people are not making use of the water transportation; everyone relies on the roads which are not well maintained. The ferries and the inland water movement are all available; unfortunately, we are not enhancing our resources. Training ships needs to be attached to maritime institutions to assist the cadets.
Captain Ishola
Nigeria should be able to have its equity in the share of the cargo it generates to the world, it should be able to issue this year, certificate of competency for chief engineers and captains of ocean going ships so that Nigeria will be able to have credible certification of seafarers. Building of cabotage vessels, evacuating of cargoes from seaports via rails and by water batches should be a focus to be considered.
I also expect that Nigeria will be able to establish a clear assurance for the security of international cargo ships as against the security risk associated with militancy.
Engineer Olu Akinsoji
Discussing the maritime sector is like talking about a garment of operations looking at all the facets that are within the maritime supply chain and if one must do that, one should not discuss one of the few by leaving the whole lot out. However, if we are talking about the maritime transportation; most importantly what we want to see is a full action from the Minister of Transport vis-à-vis his intention to bring together and galvanise the private sector to initiate a national carrier because over time we can't be claiming to be a maritime nation who don't have any vessel plying international grills, that must be consolidated and the minister must stand his ground on it.
Secondly, making Nigeria a maritime hub; trade facilitation needs to be looked into and I am aware that meetings have been taking place between the Ministry, World Bank and World Trade Organisation (WTO). This will quicken the arrangement which will evolve a National Single Window for Nigeria, to have national single window, the president launched Standard Operation Procedure (SOP) which can work like a synergy with the national single window. I am hoping this year, there must be a deliberate approach, effort from ministry and stakeholders to evolve in the national single window.
Thirdly, much talk should not be said this year because the budget is being looked at. The port should be seen being interlinked i.e intermodalisim and essentially, the National Assembly should conclude work as fast as possible for the emergence of National Transport Commission.
Eugene Nweke
Copyright Ships & Ports Ltd. Permission to use quotations from this article is granted subject to appropriate credit given to www.shipsandports.com.ng as the source.