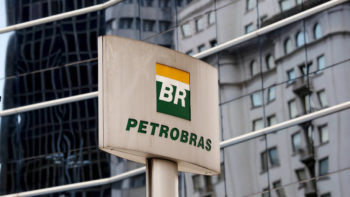 State-controlled oil company Petroleo Brasileiro SA (Petrobras) is leading an effort to sell Petrobras Oil and Gas BV (Petrobras Africa), after being joined in the sale by shareholders Grupo BTG Pactual SA and Helios Investments, it said on Thursday.
Heavily indebted Petrobras announced plans this week to sell its 50 percent stake, and began sending information on the company to potential investors.
It has been joined in the sale by BTG Pactual E&P BV, a subsidiary of investment bank Grupo BTG Pactual SA, and Helios Investments, who will offer their respective 40 percent and 10 percent stakes.
Grupo BTG Pactual tried to sell its stake separately earlier this year. It held talks with a group of Nigerian investors but failed to reach an agreement, a source with knowledge of the matter told Reuters. BTG Pactual did not immediately comment.
Petrobras, the world's most indebted oil company and focus of a massive corruption scandal, is seeking to offload $21 billion in assets through 2018 and has moved aggressively to cut debt.
Petrobras Africa participates in two deepwater oil exploration blocks off the coast of Nigeria that contain the Akpo and Agbami producing fields and are operated by Total SA and Chevron Corp respectively.
Agency Report