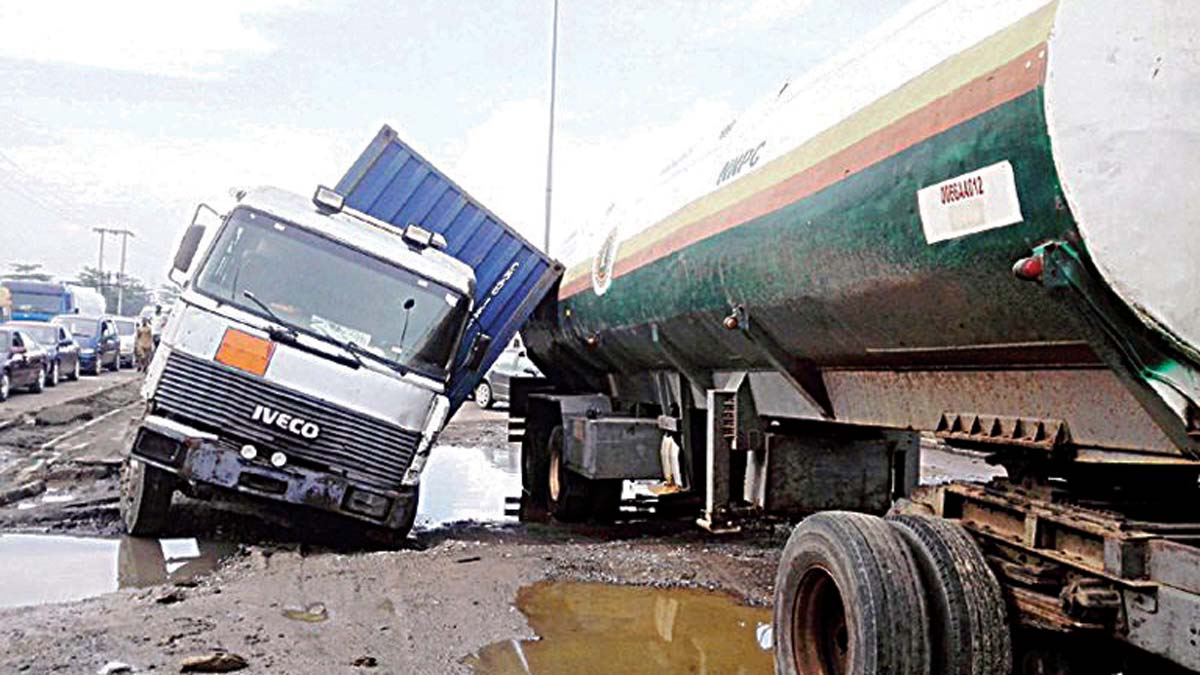 The Independent Petroleum Marketers Association of Nigeria (IPMAN) has called on the Federal Government to expedite action on the repair and reconstruction of bad roads across the country.
IPMAN National Operations Controller, Mike Osatuyi, made the call in Abuja on Wednesday.
He said that the bad state of roads had affected their business negatively.
"We all know that the Nigerian roads are bad and this is not a matter of politics or sentiments, but matter of what we all see and since the petroleum products are not transported by air, but by road, it has not been easy for oil tankers.
"Right now, it is a herculean task to transport products from one point to other in Nigeria. As at today, we are really suffering and the road problem is not something that can be handled by any association.
"It is government's project because it is capital project that runs in billion and that is why we are asking government to intervene and do what is right by making sure the roads are in good shape," he said .
Osatuyi said that most of the accidents on Nigerian roads were caused by bad roads as most accidents caused by tankers were due to potholes.
He also attributed some traffic on roads used by tanker drivers to dilapidated roads, which made it impossible for the drivers to move fast.
Osatuyi advised government to ensure that money earmarked in the budget were effectively used for the re-construction and repair of bad roads.
"If you know Lagos very well, the area called Berger, it use to be difficult to pass before, but since government fixed that road, that problem has been solved and that is exactly what we are talking about.
"While we wait for the rail to function maximally, we need the roads to be fixed because we are incurring a lot of losses in our business with the nature of the roads.
"Government needs to be committed to doing this because it will not only benefit petroleum products marketing, but will equally save many Nigerians from perishing on the roads,'' he said
On the Bridging Claims from the Petroleum Equalisation Fund (PEF), he said that the claims were being paid at very slow pase.
According to him, government bureaucracy and the project Aquila by PEF also affect the prompt payment of the claims
"They are paying small small, but they have to improve on it. We, transporters, borrow money to put trucks on the road, we service them and do a lot of work with money," he said.  
Copyright Ships & Ports Ltd. Permission to use quotations from this article is granted subject to appropriate credit given to www.shipsandports.com.ng as the source.