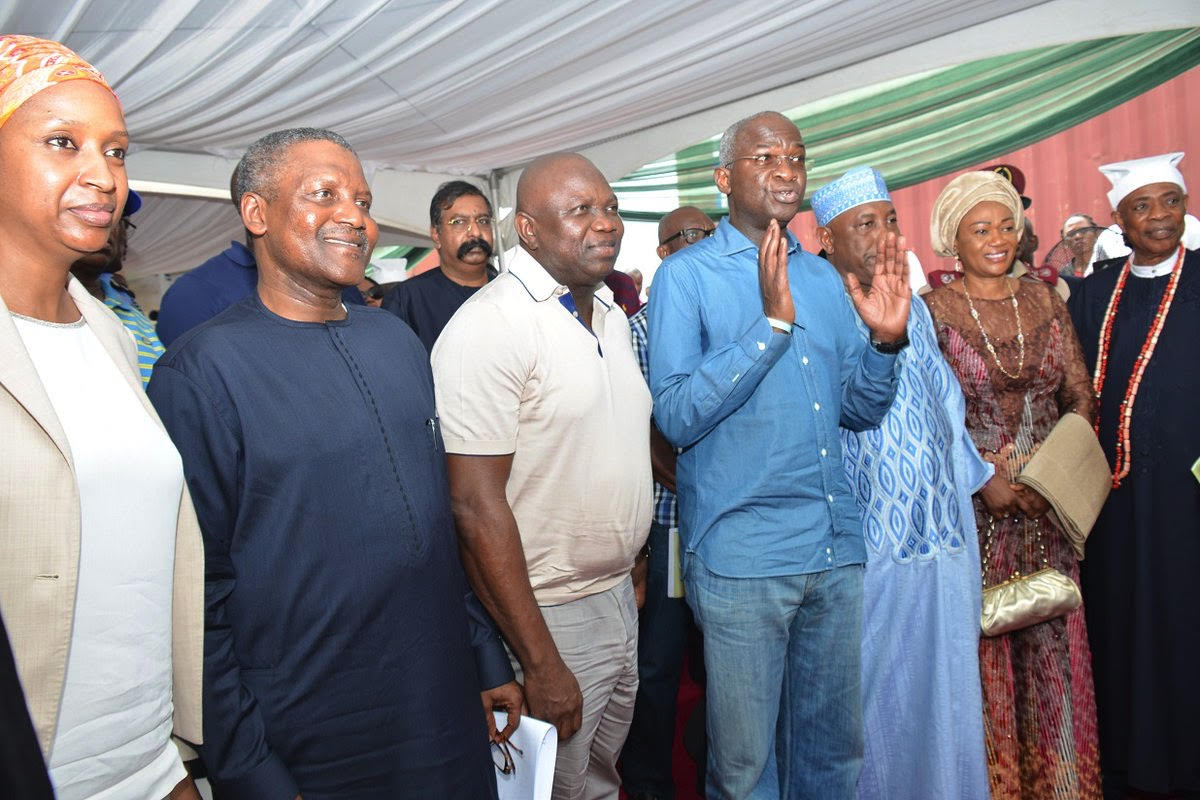 The Federal Ministry of Works, Power and Housing on Saturday formally flagged off repair of the severely dilapidated Apapa- Oshodi expressway.
The Governor of Lagos State, Akinwunmi Ambode, who was among dignitaries at the falgoff ceremony, sympathized with residence of Lagos over Apapa- Oshodi- Oworonshoki and its environment for the havoc the gridlock has caused them.
"We are not happy that we are making life so difficult for the people living and doing business around Apapa area. But we believe strongly that the reconstruction of the road in the area is the right step we should take that will ultimately lead to relieving people the burden that this gridlock has always caused," Ambode said.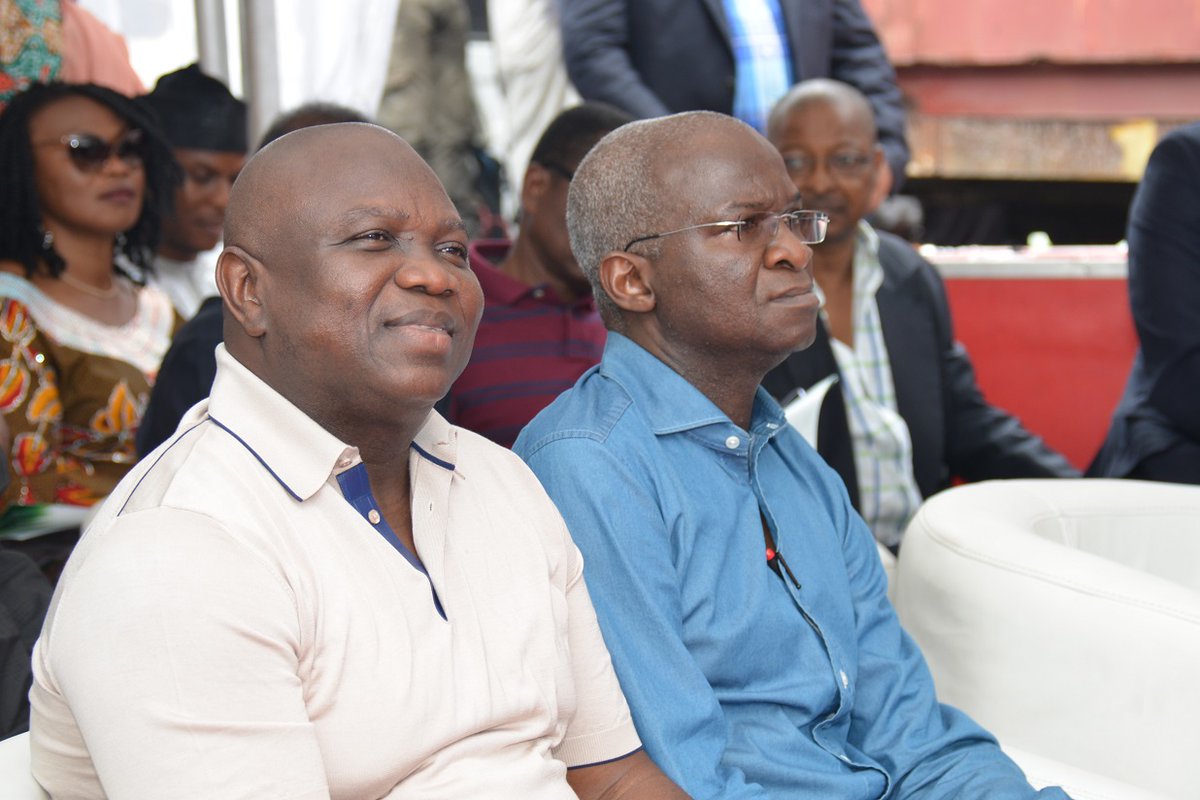 He pointed out that the real solution remains interconnectivity of rail, road and water, which the Federal Government is committed to.
He said, "If there is anybody that is personally and collectively relieved, it is actually me because when you look at the last few years, everything happening around Apapa is a very historic moment for us in Lagos State, we are excited that this project has finally commenced officially."
Also speaking at the event, the Minister of Works, Power and Housing, Babatunde Fashola pointed out that the Apapa-Oshodi-Oworonshoki-Ojota Expressway, which was build about 40 years ago, has not witness any major reconstruction activities despite several years of oil boom.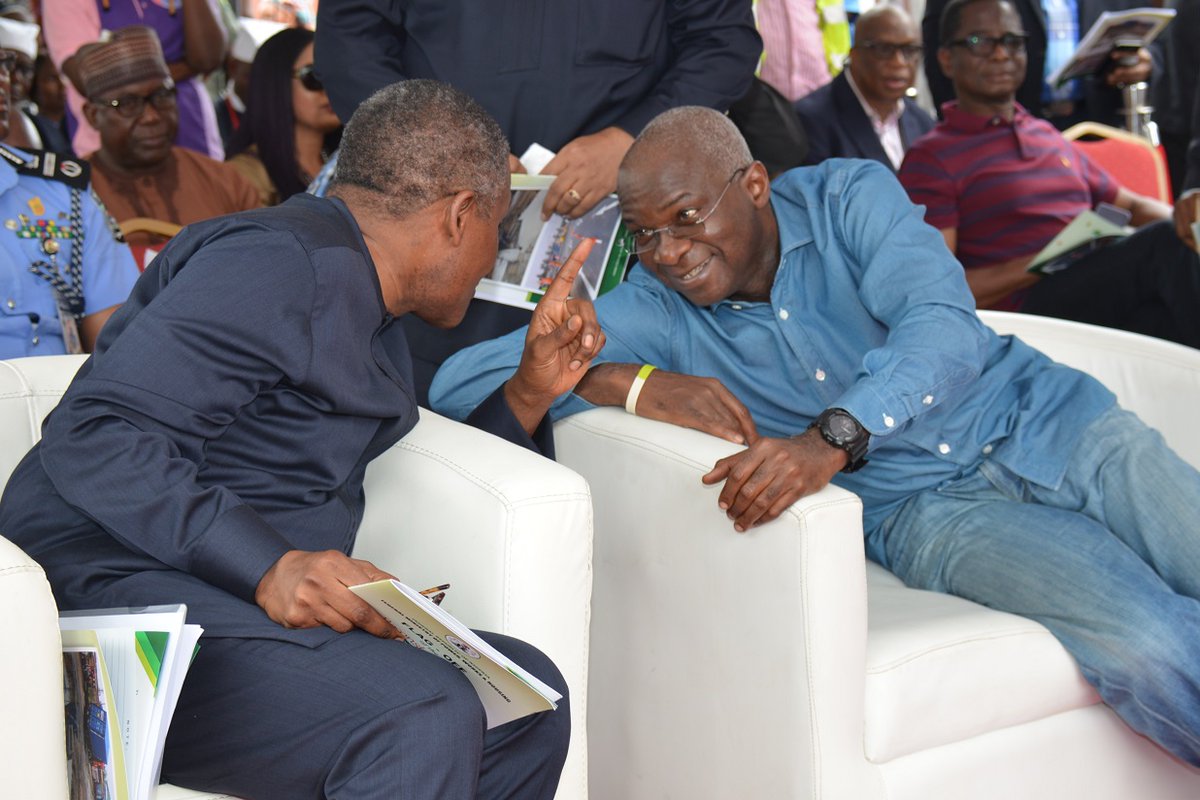 According to him, "Apapa port was built for about 30 million metric tonnes per annum, but now managing cargo of over 80 million tonnes per annum, which calls for the construction of new port.
"But while work is ongoing on Lekki Port, Badagry Port we have to recover this Apapa road by reconstructing it through Oworonshoki–Ojota Expressway so that traffic that has gone inside the city can bring relief."
He commended Dangote Group for its commitment to President Muhammadu Buhari's mandate on ease of the doing business.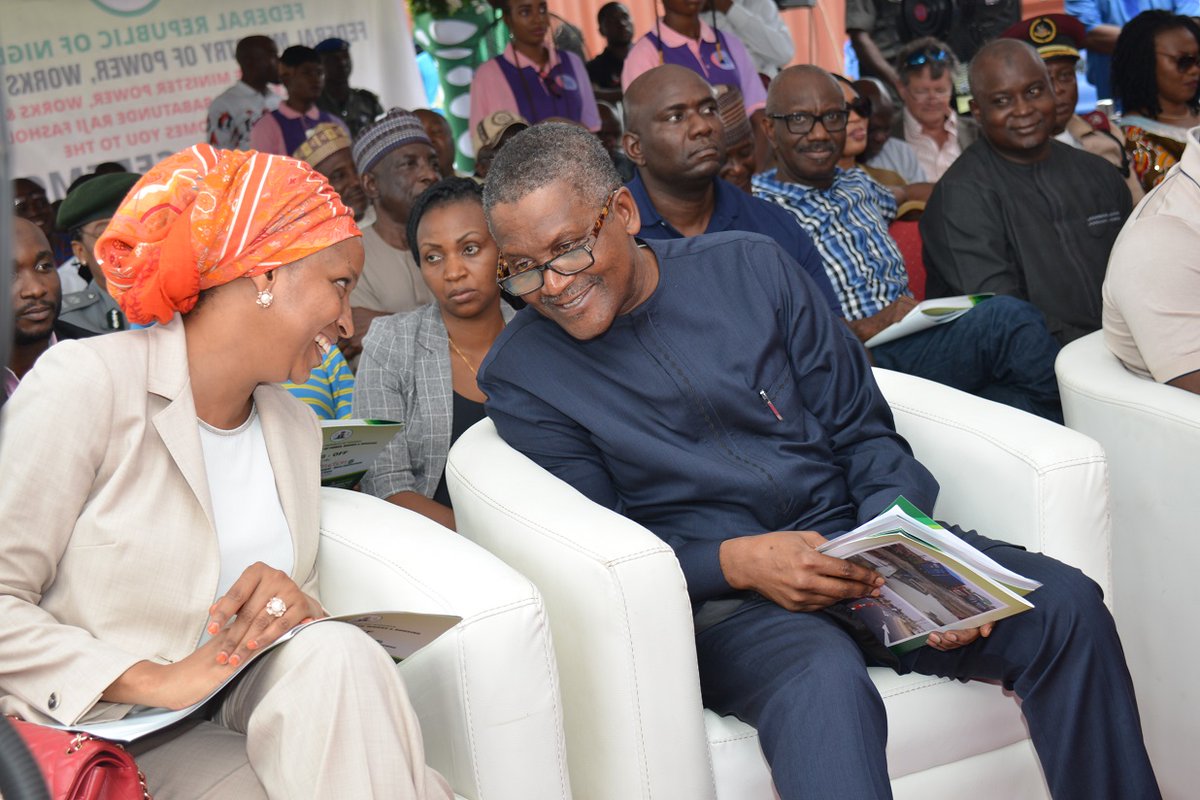 He said the road construction is expected to last for two years, "but AG Dangote promised us that in a period less than that the project will be completed".
He encouraged truck drivers to maintain a single lane while on the road, so that other road users can move freely.
He also warned security officials to "desist from extorting truck drivers".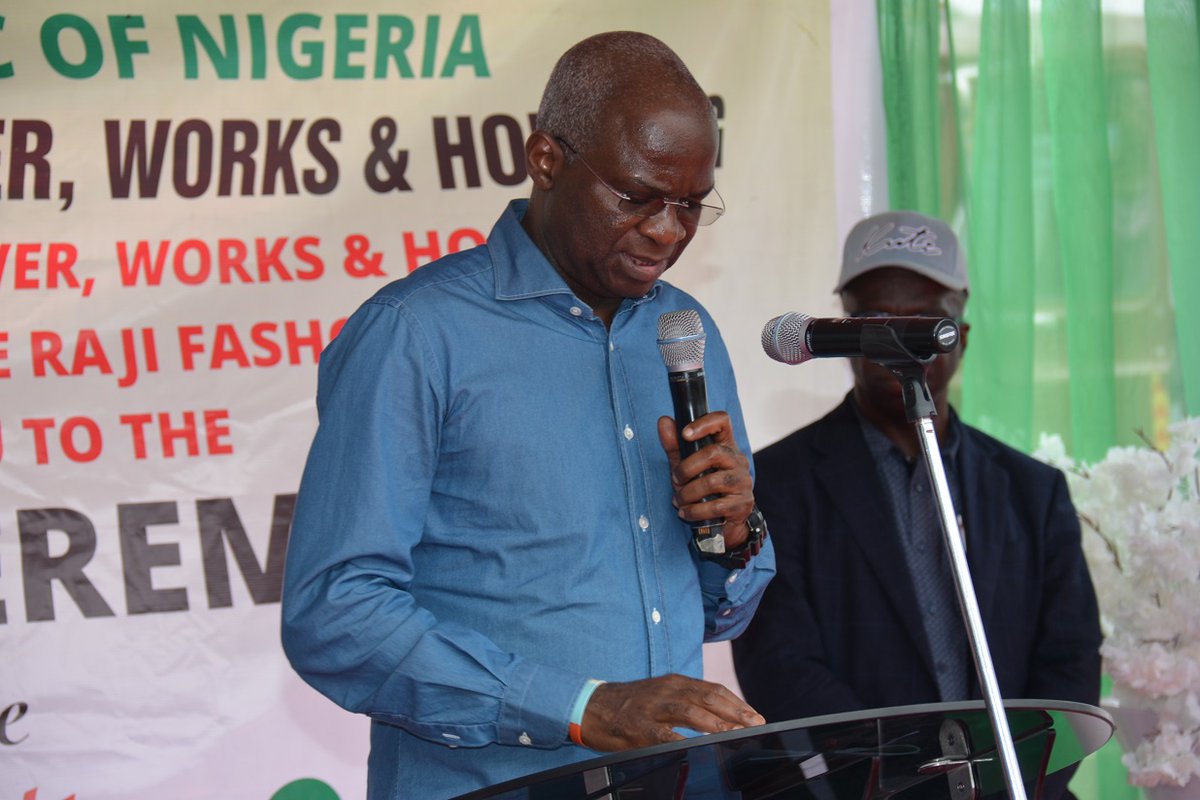 On his part, the President of Dangote Group, Alhaji Aliko Dangote said that the expressway project, which will be the largest concrete road in West Africa, will be delivered ahead of two years completion target.
"With the completion of this road, I am positive that the revenue of not just only the Nigerian port but all other people around the port and Nigeria as a whole will multiplied.
"This will open up the economy and boost ease of doing business and improve our ranking in annual global competitiveness," he said.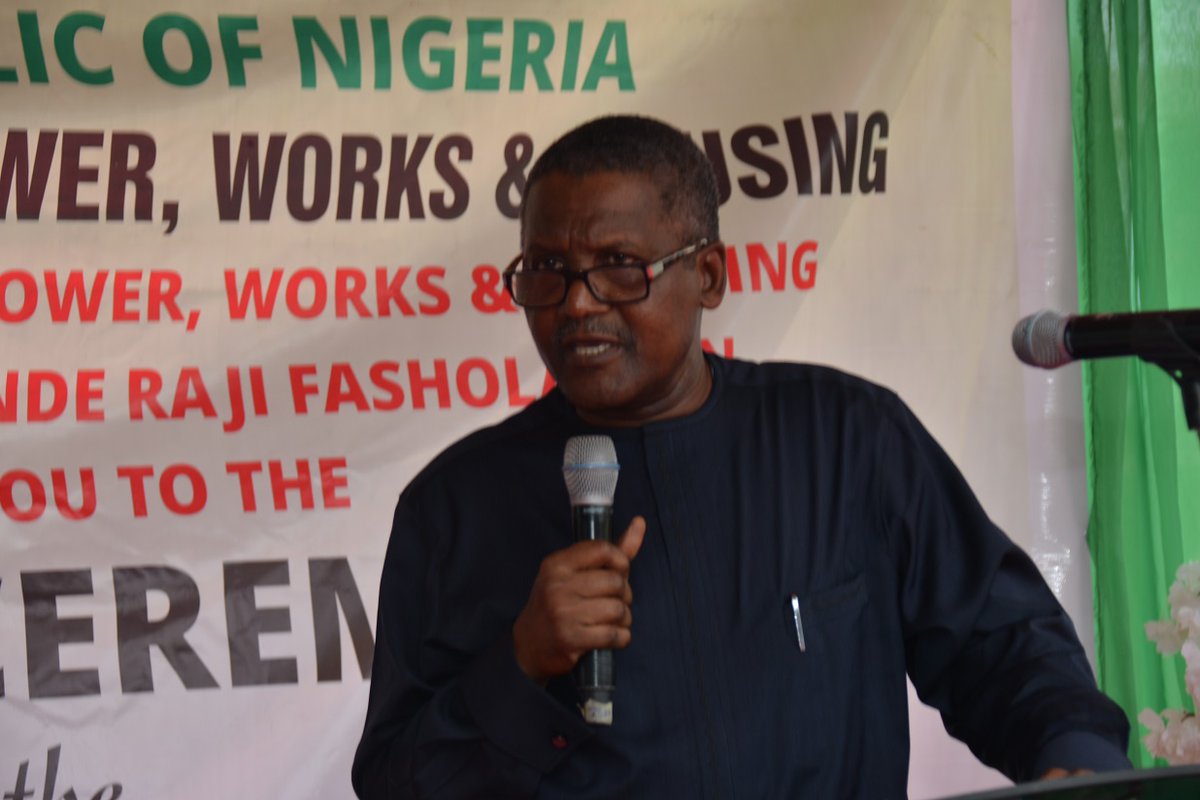 Dangote explained that the road construction is being carried out on a public private partnership agreement.
"We are putting our money upfront and advancing our tax to government up to four to six years. This noble idea will lead to economic growth and development through significant infrastructure improvement.
"We look forward to more of this infrastructure with government because as we speak, last year our own tax on three major area was N97.6 billion and this year it will be over N150 billion and next year it will be over N200 billion," he added.