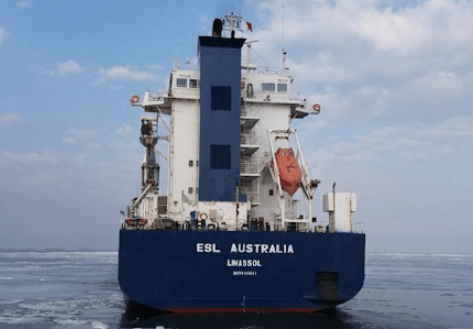 A general cargo ship believed to be named 'ESL Australia' was attacked by persons suspected to be pirates off Bayelsa in Nigeria's Niger Delta region on Wednesday, May 20. 
All crew members of the Cypriot-flagged vessel reportedly managed to hide in citadel (a specially equipped strong room) to avoid being captured by the attackers. 
The pirates attacked the ship 136 nautical miles (250 kilometers) off the coast of Bayelsa.
"As of 0600 UTC May 21, the ship was still adrift, with Nigerian Naval ship DONNY circling nearby," the International Maritime Bureau (IMB) Piracy Reporting Centre said in an update. 
So far it is not clear whether the pirates have boarded the ship or not.
The attack is the fifth of such incidence to occur within 100 nautical miles of the southern fringe of the Nigerian exclusive economic zone so far this year.