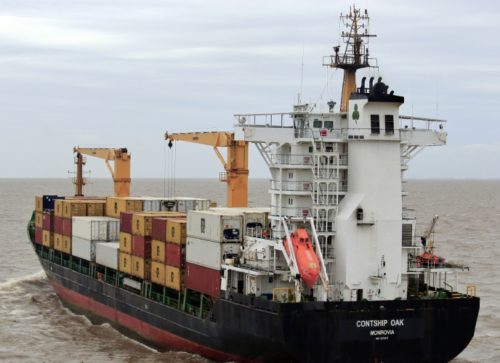 Four crew members of a Liberia-flagged container vessel have been kidnapped by pirates off Cameroon.
The incident involving the 1,100 TEU Contship Oak occurred on Thursday last week.
Pirates attacked the ship while it was anchored in Douala outer anchorage and took the seafarers with them.
Built in China in 2007, Contship Oak is owned by Greece-based shipping company Contships.