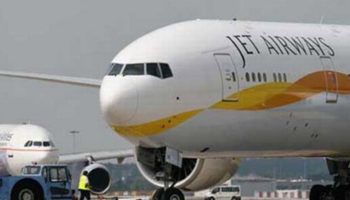 India's Civil Aviation Minister, Ashok Gajapathi Raju, on Monday asked all airlines to ban the hoax caller who disrupted a Mumbai-Delhi Jet Airways flight by giving a hijack threat. The flight departed at 0255 hours from Mumbai.
The Jet Airways also issued a statement on Twitter confirming that a Delhi-bound flight (Boeing 737-900) had to make an emergency landing in Ahmedabad "due to the direction of an on-board security threat".
Meanwhile, local authorities are in the process of booking Birju under relevant sections of the Indian Penal Code. The flight (9W 128) will take off from Chennai airport at 1.45 a.m. (Sunday) with the first set of guests.
The passenger, who has been identified and was travelling in the business class of the plane, had kept the note in the aircraft lavatory, sources said.
The flight was diverted after the crew alerted the pilot about the note.
After landing in the remote bay, Central Industrial Security Force (CISF) personnel and bomb squad conducted extensive checks of the baggage, passengers and the aircraft, but found nothing.
The plane finally took off for Delhi at 10.40 am.
Agency Report