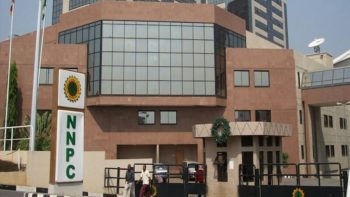 The Nigerian National Petroleum Corporation (NNPC) says its committed to growing Nigeria's crude oil reserves and increasing daily national production to boost the nation's revenue generation.
The Group Managing Director of NNPC, Dr. Maikanti Baru said this during the flag-off ceremonies of the NNPC/First E&P Oil Mining Leases (OMLs) 83/85 partnership for marine seismic data acquisition in Lagos at the weekend.
Baru, who performed the flag-off ceremony aboard Marine Vessel BGP Prospector offshore Lagos, said the project would boost NNPC's drive towards enhancing the nation's abundant hydrocarbon deposits.
In a statement by NNPC spokesman Ndu Ughamadu, the development according to the NNPC GMD also reinforced the Federal Government's commitment to further harness Nigeria's numerous resources to enhance income streams and ultimately boost the nation's economic prosperity.
Managing Director of First E&P, Dr. Ademola Adeyemi-Bero said the aim of the project was not only to grow the nation's reserves, but also to develop the capacity of Nigerians.
The NNPC/First E&P OMLs 83/85 partnership for marine seismic data acquisition would be executed by a Joint Venture (JV) between NNPC's Integrated Data Services Ltd (IDSL) and Bureau of Geophysical Prospecting (BGP), a subsidiary of Chinese National PetroleDum Corporation (CNPC).