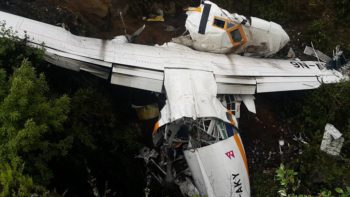 An aeroplane belonging to a private company on Monday crashed in Antananarivo killing all five people on board, the Civil Aviation of Madagascar said in a statement.
No disclosure was made about the cause of the accident.
The Piper PA 31 aircraft operated by Madagascar Trans Air, a private airline company, crashed in the western suburbs of the town on Monday morning.
"The light aircraft, belonging to the airline MTA, was victim of an accident, for reasons that are still under investigation," ACM said. "Unfortunately, all the occupants died in this accident," the statement added.
The plane was on a training flight in the immediate vicinity of Ivato airfield in the main airport in Antananarivo.
"A regulatory investigation was launched by the Civil Aviation Accident and Incident Investigation Bureau team," ACM said.
Agency Report