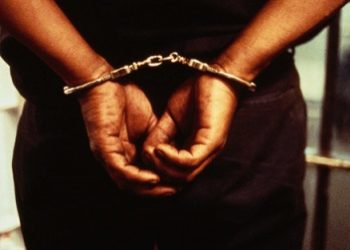 Two truck drivers simply identified as Sunday and Emeka were arrested and detained for assaulting a police officer is attached to Tin Can Island Port Division.
The policeman investigating the alleged assault, Corporal Sunday Omale on Thursday said the two truck drivers were arrested on Monday at Second Gate, Tin Can Island Port after inflicting injury on a police officer.
Omale said, "The injured police officer was executing his lawful duty by ensuring free flow of traffic at that axis. But the two truck drivers obstructed the road by causing commotion.
"While the police officer was trying to control the traffic, the two drivers beat the officer to a pulp. It took the intervention of other policemen to rescue the wounded officer from them.
"Instead of them to show remorse, they refused and threatened to inflict more injury on the officer.
"The Divisional Police Officer directed that the matter be charged to court so that the culprits would learn some lessons never to take laws into their hands."