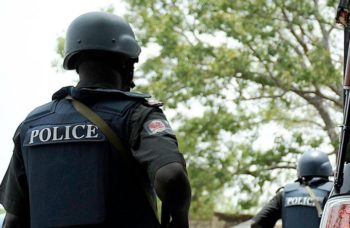 The Deputy Commissioner of Police in charge of Western Ports, Adeyemi Gbola has called for collaboration with stakeholders to fight crime in the port and the environs.
He made the call recently at a meeting held with the Managing Director of Nigerian Ports Authority (NPA), Hadiza Bala Usman towards the flagoff of the implementation of the Executive Order at the ports.
He told stakeholders at the meeting that "information dissemination is very important. It is not written on anyone's forehead that he is miscreant. As soon as you notice people gathering somewhere, please reach out to us. We have patrol team to address issues immediately. Let's contribute effectively towards having a new Nigeria; play your own role and let me play my own role. Whenever you see things going on that does not go in line with the interest of maritime, please reach out to us."
On touting at the port, Gbola said, "Immediately the executive order was given, we made announcement around the ports asking miscreants to leave the place because there is no hiding for them. Some of them, about 55 of different characters were arrested; three-quarter of them were motorboys, so what do you arraign them for?
"But I want to commend the effort of one of the executive members of Association of Maritime Truck Owners who came to liberate those boys. He also told me that they have a block made for their staff, so if any of them is stranded, he goes there. I think that effort will go a long way in assisting the police in not arresting people wrongly," he said.