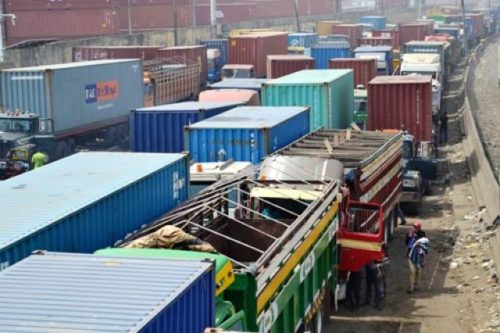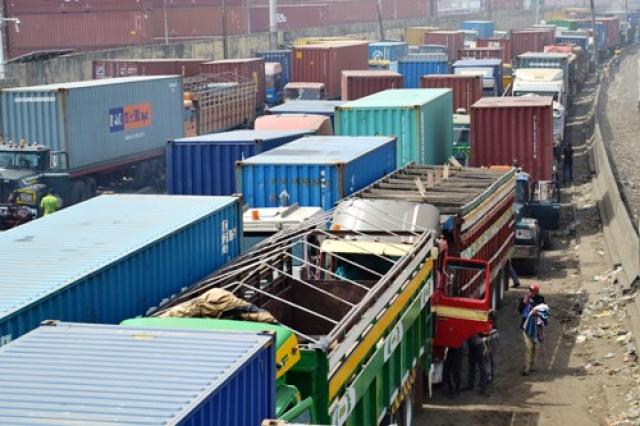 The National President, Chartered Institute of Logistics and Transport (CILT) Nigeria, Ibrahim Jubril, has bemoaned the lack of regulation and standard operating procedure of trucking business in the country.
Jubril, who spoke at the CILT 2018 National Conference and Annual General Meeting in Lagos on Friday, stated that the country lacks good logistics planning for efficient use and deployment of haulage trucks. 
He said the country's reliance on trucks for more than 85 percent of its physical distribution system remains a challenge to the Federal Government's Ease of Doing Business initiative and the overall nation's economic development.
Noting that it takes an average of 336 hours for a truck driver to drop and pick container out of the port, Jibril blamed the various government agencies at the ports and traffic personnel deployed to manage the Apapa gridlock of working at cross purposes; thereby compounding the already chaotic situation on the port access roads.
He said the quality of trucks being used by operators is also below standard, a development that has increased carnage on the roads.
According to him, "Our biggest concern is that the trucking business is virtually unregulated, it comes with a lot of mishaps, inefficiencies and a lot of wastage that we believe can be addressed. The situation has been so precarious that the wastage in man-hour has been unprecedented.
"The situation where Nigeria finds itself in the freight logistics equation can simply be described as unfortunate and unhealthy economically. It is a concern for a change in policy that the institute decided to discuss the place of trucks in our freight logistics system and to find a way for its improvement.
"Investors in this sector are complaining, just as the crews of these trucks are complaining. To the investor, their expected returns are not being met. To the crews, they do longer work than the expected hours, as they are held up on the queue around Lagos for upwards of 168 hours in just going to deliver empty containers.
"We are calling on government to see how we can all come together to see how this can be addressed because through meaningful and effective policies, we can change the situation we have today.
"We have seen that the trucking business is a sub-sector of the transport sector of the economy that creates a lot of employment, generate wealth that we have not seen before but if we are not organised we cannot achieve that. 
"All the people in private sector and government public service are all working at cross purposes. Why? Because we have not come together to adopt a standard of operation and that is why we are having this confusion."
While lamenting Nigeria's overdependence on road transportation in the movement of goods, Jubril recalled that the railways, which use to contribute over 40 percent of the freight tonnage movements in Nigeria in the 1960s and 1970s has fallen to a low level of less that 4 percent of tonnage haulage while inland waterways usage for internal mobility and distribution is still at less than one percent of the volume.