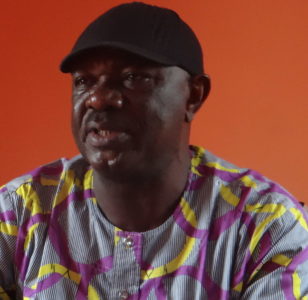 Founder, National Association of Government Approved Freight Forwarders (NAGAFF), Dr. Boniface Aniebonam has described Acting President Yemi Osinbajo's Executive Order on 24 hours operation at the Lagos Port Complex (LPC), Apapa as an indictment on government agencies operating at the port. 
Aniebonam also called for concerted efforts by concerned regulatory agencies at the ports to achieve the Executive Order on the ease of doing business in Nigeria.
The NAGAFF leader, who gave the advice in Lagos last week at a lecture organized by Financial Business Team, expressed worries on the state of the port, which he described as being in a state of collapse.
He said Nigeria can only boast of a standard port system when the laws are implemented and enforced while defaulters are brought to justice.
"There is a system collapse. What the executive order translate to is a total indictment on the agencies of the government. All hands must be on deck in order to achieve the executive order.
"Until we begin to do things right, achieving the executive order will not be easy. Ease of doing business is all about us doing the right thing. 
"If we don't, we are just wasting our time. But it has to do with leadership of this country at all level. Wherever you find yourself as a leader, take responsibility and make sure things are done properly, that is how you get a better society.
"When these are met, achieving the ease of doing business will not be a difficult task," he said.
Also speaking, Controller, PTML command of the Nigeria Customs Service, Comptroller Modupeola Aremu said the policy aimed at making Nigeria seen as a compliant nation with global best practices in port clearance can be achieved through collective determination.
Represented by the Deputy Controller in charge of Enforcement, Dennis Egure, Aremu who spoke on the topic 'Understanding the New Executive Order on the Ease of Doing Business: Measures for Compliance and Economic Benefit for Nigeria' said, "We must not frustrate the policy through our deliberate inactions, as together, we can make Nigeria the world's most attractive hub". 
Earlier, Chairman, Toiletries and Cosmetic manufacturers group, Manufacturers Association of Nigeria (MAN), Ikpong Umoh, in his address bemoaned multiplicity of regulatory agencies which he said contributes to the high cost of doing business at the port. 
He said until government agencies are harmonised onto a single platform, implementation of the executive order on the ease of doing business at the port will remain a tall order. 
On compliance level, Umoh added that some government agencies are said to be defaulting by providing contact telephone lines and emails that are not functional. 
He advised them to come clean and rectify their communication channels so as to reduce human contacts at the port.