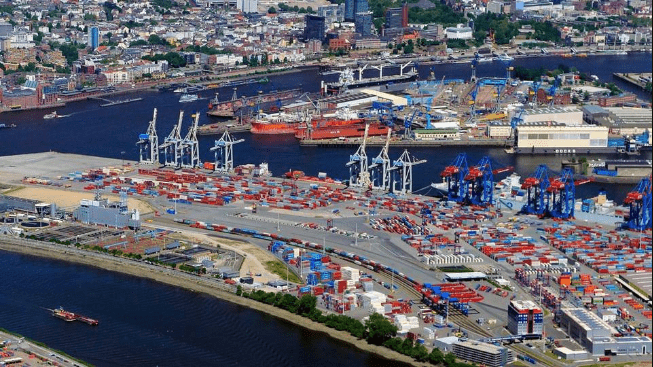 A bounce back in volumes in Q4 2020 was not enough to stop the Port of Hamburg seeing a 7.6% drop in cargo handled last year.
The Port of Hamburg reported a total cargo throughput of 126.3m tons in 2020 down 7.6% from 136.6m tons in the previous year.
"The first six months were notable for reduced activity in many areas of the economy, weaker consumer demand, and a reduction in liner service sailings. In Hamburg, this caused a double-digit downturn in throughput. We are delighted that the second half brought a turnaround, with the total throughput in 2020 showing only a single-digit minus," explained Axel Mattern, joint ceo of Port of Hamburg Marketing (HHM).
The port handled 8.5m teu in container volume last year down 7.9% on the volume in 2019.
"It is interesting that in Hamburg on the whole, imports, 7.8% lower at 4.4m teu, and exports, down 8.2% at 4.2m teu, showed similar developments. The sharp decline in imports from Asia in the first half of the year was one reason for this. The very stable trend in landside hinterland traffic is also notable, decreasing only 5.8%. At 11.6%, the downturn in transhipment handling was steeper," Mattern said.
Meanwhile a new passing channel in the river Elbe slightly before the port of Hamburg allows mega-containerships to pass each other in the channel.
Michael Westhagemann, Hamburg's Senator for Economics and Innovation: "In 2021 we will also be completing the fairway adjustment of the Lower and Outer Elbe. This is an important and necessary signal for the port's international customers and an indispensable prerequisite to be able continue playing in the league of the major European ports."