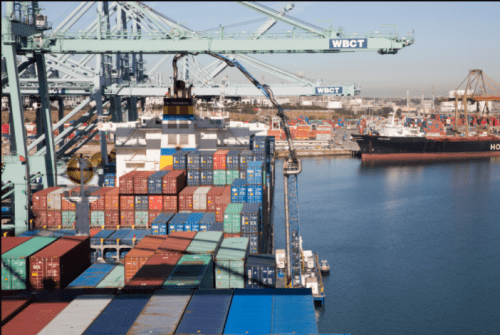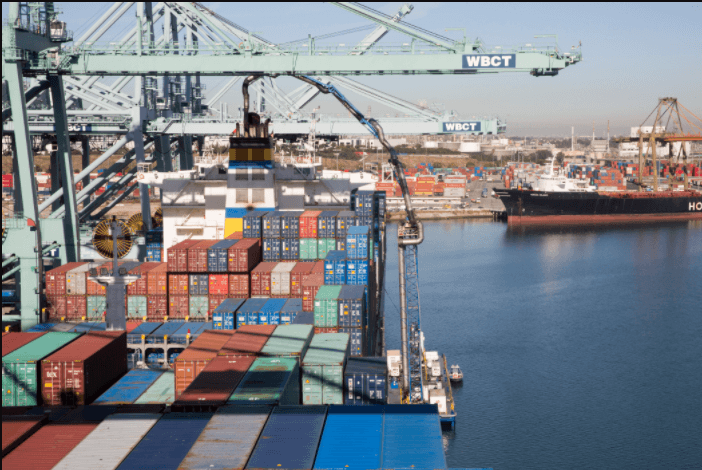 The Port of Los Angeles says it saw its busiest month so far this year in July as retailers restock inventories ahead of the holiday season.
The port said its 856,389 TEUs in July, trailing last year's record-setting July by 6.1%.
"Fewer canceled sailings and 11 additional 'ad hoc' or unscheduled ship calls helped drive both imports and exports higher than recent months but still short of last July's all-time record," said Port of Los Angeles Executive Director Gene Seroka. "Preliminary data for August indicates solid volumes as retailers continue restocking inventories and preparing for the year-end holiday season."
July loaded imports decreased 4.3% to 456,029 TEUs compared to the previous year. Loaded exports dropped 21.7% to 126,354 TEUs. Empty containers declined 0.1% to 274,007 TEUs.
Seven months into 2020, overall volumes are 4,618,278, a decline of 15.3% compared to 2019.
The Port of Long Beach, Los Angeles' neighbor at the San Pedro Bay Port Complex, reported its best month ever in July.