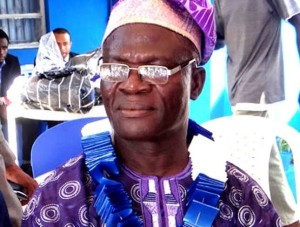 Chairman, Association of Maritime Truck Owners (AMATO) Chief Remi Ogungbemi has disclosed plans by its members to increase their charges by 200 percent to cushion the effects of what he called "illegal charges by government security agencies".
Ogungbemi, in a chat with SHIPS & PORTS DAILY yesterday in Lagos said apart from the cost of running a trucking business which has increased tremendously, various charges and fines imposed by the Lagos State Traffic Management Agency (LASTMA) and the Nigerian Ports Authority (NPA) has made the business unprofitable.
He said, "LASTMA imposes fines every now and then; we have various task forces collecting illegal fees from truckers and even NPA asking for N10, 000 for registration. With all of these put together, there is no how we would not increase our fee.
"Considering the component involved in running a truck, there is need for an increase because even the fuel which is the last component is now N200 per litre, tyres have increased in price more than 100 percent."
On the condition of the port access roads, Ogunbemi acknowledged that there has been an improvement on the road leading to Apapa Port as a result of palliative works carried out by NPA.