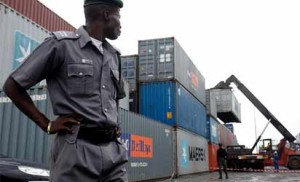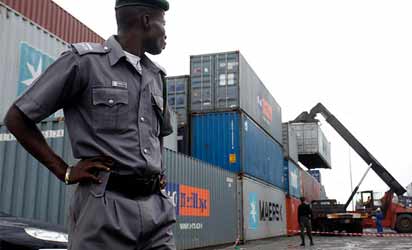 The process of exportation may be challenging especially considering the series of processes being implemented by different countries to check influx of goods into their territory.
The following documents are commonly used in exporting based on the requirements of both the Nigerian government and the government of the importing country:
Commercial invoice: A commercial invoice is a customs document. It is used as a customs declaration provided by the person or corporation that is exporting an item across international borders.
Bill of lading: A detailed list of a ship's cargo in the form of a receipt given by the master of the ship to the person consigning the goods.
Consular invoice: A consular invoice is a document, often in triplicate, submitted to the consul or embassy of a country to which goods are to be exported before the goods are sent abroad.
Certificate of origin: A Certificate of Origin (CO) is an important international trade document attesting that goods in a particular export shipment are wholly obtained, produced, manufactured or processed in a particular country. COs also constitute a declaration by the exporter.
Inspection certification: A document certifying that merchandise (such as perishable goods) was in good condition at the time of inspection, usually immediately prior to shipment. Pre-shipment inspection is requirement for importation of goods into many developing countries.
Dock receipt: A dock receipt in international shipping using sea freight is a document issued by a sea freight carrier to acknowledge receipt of sea freight shipment at the carrier's shipping terminal.
Warehouse receipt: A warehouse receipt is a document that provides proof of ownership of commodities (e.g., bars of copper) that are stored in a warehouse, vault, or depository for safekeeping. Warehouse receipts may be negotiable or non-negotiable.
Destination control statement: This statement appears on the commercial invoice, ocean or air waybill of lading, and Shippers Export Declaration (SED) to notify the carrier and all foreign parties that the item may be exported only to certain destinations.
Insurance certificate: A certificate of insurance is a document used to provide information on specific insurance coverage. The certificate provides verification of the insurance and usually contains information on types and limits of coverage, insurance company, policy number, named insured, and the policies' effective periods.
Export license: Before you start any export business in Nigeria, it is advisable you obtain a license from relevant government agencies saddled with the issuance of licenses to exporters.
Export packing list: An export packing list accompanies the international shipment and is used to inform transportation companies about what they are moving as well as to allow the customer and others involved in the transaction to check what has been shipped against the proforma invoice.
These are the eleven documents any exporter must prepare and arrange before proceeding with shipment process of export goods.