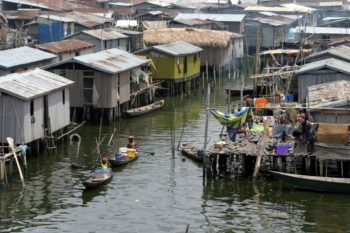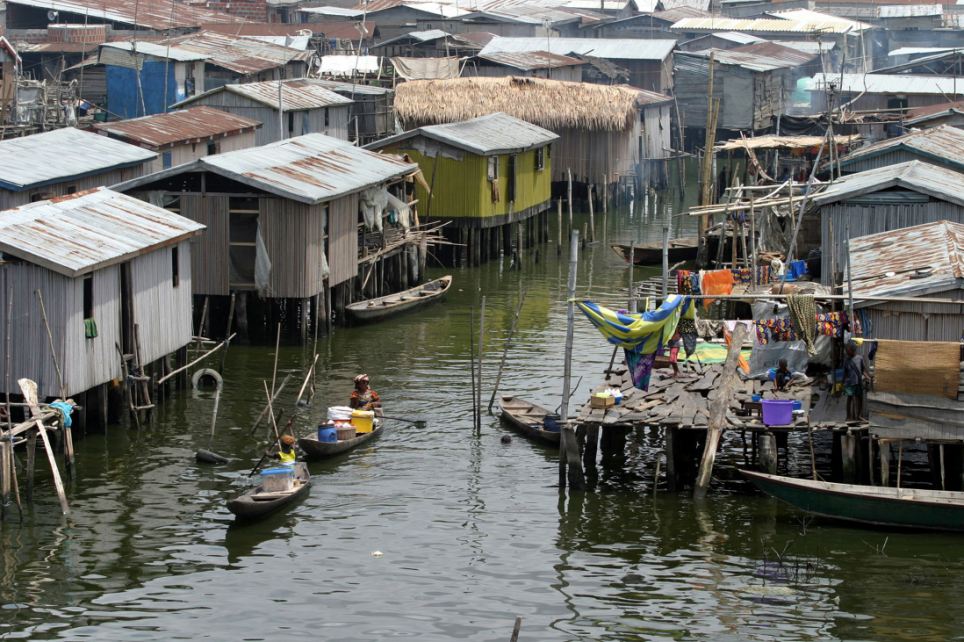 By Ace Omozuwa
In Nigeria poverty has long roots, and its fruits are everywhere. Nigeria embodies the contradiction of poverty in the ocean of wealth. Hence, scholars and economic development planners that seek to understand what it means to be poor while rich are paying attention to our beloved nation. Sadly, we are elevating a myth to the realm of organizing principles of social action: sorcery fuels poverty, reducing it is beyond rocket science. This myth is stimulating anti-poor attitudes.
Anti-poor attitudes are destroying the ethical foundation of communitarian harmony. It is an emerging norm for indigent senior citizens to be brutally robbed of their human dignity, because, we now see poverty as a product of sorcery.
Although the average Nigerian thinks sorcery is the causal factor of poverty, and finds it difficult to see the connection between public policies and poverty. Yet, poverty is nibbling the soul of the nation. It is rousing anti-government sentiment, and undermining our common patrimony. In the last three decades, the Nigerian state has not grown stronger, because of her failure to substantially deliver prosperity to her citizens. As the gap between the rich and the poor keeps widening the state is consequently becoming weaker. Citizens' discontent is breeding different forms of antisocial and antidemocratic norms.
There is something misleading about the claim that Nigeria is an oil rich nation, and the now popular "we serve a rich God" syndrome.Particularly, since oil generated revenue has not advanced the common good in significant ways. Rather, it has created a gulf between the government and the people. Debatably, petro-dollar is a cause and consequence of pervasive poverty in Nigeria. This coupled with the workings of we serve a rich God doctrine have contributed to the near collapse of our moral cosmos.
We are often reminder that Nigeria's petroleum industry is the largest in Africa.  We are gleefully and always told that Nigeria is Africa's biggest economy,and most populous. We are always told that our population size is the ninth in the world, and implies big market. Until recently we flaunt our impressive growth rate, which was one of the world's highest. In 2014, the World Bank released her economic report noting that Nigeria's economic growth was at an average of 7. 4 %.
But what we are not told is that poverty masquerade as a native of Nigeria. We are not told that when we are fighting poverty it fights back. It produces 774 certificates of origin, and speaks Igbo, Urhobo, Hausa, Yoruba, Ibibio, Fulfulde, Edo, Pidgin English, Ijaw, Kanuri, and Tiv. Indeed, it speaks Nigeria's 520 languages. We are not told that our perverse abhorrence of poverty has made us anti-poor. In fact, we do not fight poverty anymore, we fight the poor.
Combating poverty in Nigeria is largely confined to the theatre of political rhetoric.  Successive regimes and the three tiers of government masterly denounce poverty and declare war against it. Many of the so called wars against poverty end up enriching the rich, and impoverishing the poor. This is because they assume a political character that undermines the development principle of human centricity.  When anti-poverty crusades become a system of political patronage, they inevitably become powerful weapons of repression, breeders of social vices, and builders of dividing walls. It is the height of anti-poor politics and social injustice to enrich political cronies with public funds earmark for poverty reduction.
It seems the political class is deluded into thinking that tokenistic gestures during electioneering events can reduce poverty. Hence, in front of the camera, they "empower the voting public" with tricycles, motor bikes, grinding machines, sewing machines, and so forth. As 2019 approaches, the "humanitarian" spirit of Nigerian politicians will be reawakened, and they will start giving fish to the poor. This poses a question. Can mimickers of charity and democratic ideals be true fighters of poverty and drivers of development?
A nation is anti-poor when it fails to uphold the ethics of inclusion, but promote divisive politics, and the policy of economic exclusion. This unstated policy of exclusion works in many ways in Nigeria. One example may suffice. Many economically productive agents in Nigeria are in the agro-allied sector. Every year, they produce crops and animals with the hope to earn income, and enlarge their enterprises. But due to infrastructural collapse they cannot access markets. As a result, theirharvests are ruined or are sold below actual market price. This is not only a disincentive to growth; it is a form of socioeconomic injustice based on the logic of exclusion.
A nation is anti-poor when access to healthcare is not construed as human right. As a leading Nigerian Spoken Word and Performance Poetry artist, Dike Chukwumerije,noted at the just ended 22nd Nigerian Economic Summit, it is not uncommon to see mothers watch their children die in hospital corridors, because, they cannot pay healthcarebills or because medical practitioners are on industrial strike.A nation without social safety nets is anti-poor. One way to include the excluded and vulnerable is to make access to healthcare available and affordable. Relevant authorities should endeavor to end the payment before treatment policy in hospitals. This proposed pro-poor policy will greatly enhance human wellbeing in Nigeria, and attenuate anti-hegemonic agitations and disputations.
A nation is anti-poor when the citizens are not assured of access to life-enhancing work opportunities. The increasing number of unemployed youths, and thepathetically low minimum wage demonstrate the fact that Nigeria is not yet a pro-poor nation. Another manifestation of this is the criminally huge income disparity between the hedonistic political class, and patriotic economic agents. There is something socially iniquitous about this prevailing income inequality. It cannot drive inclusive and sustainable economic development.
Nothing buttresses the above points better than the recently released report of global index, which was produced by Oxfam in concert with Development Finance International. In a list of 152 countries rated by their demonstrated devotion to "reducing inequality" Nigeria is at the very bottom end. According to the report Nigeria's social expenditure onhealthcare, education, and social protection is "shamefully low".
A nation is anti-poor when due to cultural and religious idioms and norms; it is easier to raise funds for burial ceremonies, weddings, and naming ceremonies than to access credit for enterprise development. Since, we serve a rich God we organize social occasions to make statements of affluence. The bigger a burial ceremony is, the easier it will help the world to know how big our God is. No Nigerian serves a poor God. So, the poor cultivates the taste of the rich, but fails to stop the habits of the poor.
A nation is anti-poor when mainstream religions construe poverty as a spiritually transferable malady, not as an economic condition brought about by anti-growth policies, or failure to judiciously harness income-generating opportunities. Sadly, many Nigerians have been conditioned to think ofpoverty as lack of spiritual grace mostly occasioned by the operations of ancestral spirits. Therefore, "sowing" is the only authentic route out of poverty. This is breeding a generation of idle positive thinkers with empty pockets. They are not told that diligence and savvy frugality are common habits of the rich. They are hardly told that wealth accumulation is a process; rather, they are often told how to ignite a 24-hour miracle of wealth transfer. I wish the narrative of wealth creation could change. Imagine the number of Nigeria that will be extricated from the poverty trap, if network building, integrity, formation of alliance for business idea generation and asset sharing are taught in religious circles.
The dehumanizing plight of the urban poor also lends credence to the claim that Nigeria is anti-poor. In cities like Abuja and Lagos, the business environment is hostile to the poor. Without due notice their business premises can be destroyed or sealed. In some case, their goods are destroyed or taken away in the process. Economies that are not people sensitive cannot grow steadily and surely.
Here cleanliness is not next to godliness.  It is a well-known fact that a significant part of the income of the poor is used to pay rent to owners of hovels without functional amenities. Policymakers do not consider environmental sanitation a good thing for the poor. If they do, they have failed to ensure that the generality of the urban poor live in proper houses in clean and safe environments.
In a nation that is anti-poor, everyone is poor, even the rich. They may live above the woes associated with material poverty. But most of them will secretly battle with the dilemmas of moral poverty. Meaninglessness will make them to corruptly enrich themselves. They will embody the illusion that happiness belongs to those who buy things. This perhaps explains why public officeholders senselessly buy houses around the world with illicit fund.
Copyright Ships & Ports Ltd. Permission to use quotations from this article is granted subject to appropriate credit given to www.shipsandports.com.ng as the source.