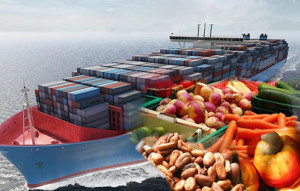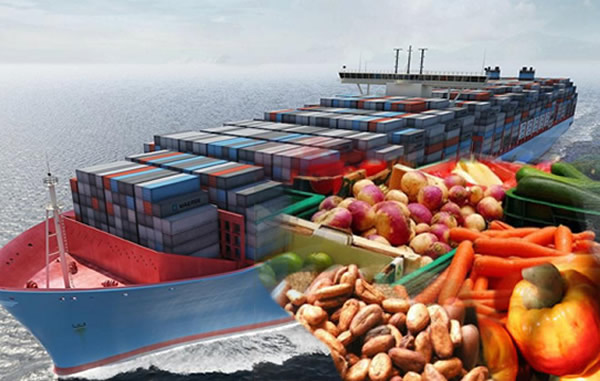 It is common knowledge that Nigerian derives over 90% of its foreign earnings from crude oil. It is no secret that the relevance of crude oil is gradually decreasing by the day, and presently the revenue from our precious crude oil is no longer what it used to be. The new tune in the country is economic diversification and the need for non-oil export. Government officials both at the state and federal levels are quick to make inspiring speeches about economic diversification but not much has been done in actualising the rhetoric. Even when the government makes pronouncements and put together documents in this regard, not much is done to implement the plans and strategies outlined. A most recent document in that regard is the Economic Growth and Recovery Plan which outlines the steps federal government would take to ensure that the Nigerian economy is diversified from crude oil. The focus of our economic diversification and non-oil export has been largely agriculture.
However, to truly ascertain the seriousness of the drive for non-oil export, one will have to assess the disposition of the government to the maritime sector especially the ports in the country and how friendly they are for export of agricultural products. Recently, the Minister of Agriculture celebrated the export of 72 tonnes of yam, which were later rejected by the United States for low quality. The Minister has also responded that the country will continue to export yam to diversify the economy. The determination of the Minister is quite commendable, but in actual fact, how serious are we to export yam? Do countries export yam only by insistence or by strategic planning? The primary problem of our leaders with respect to non-oil export is our worldview. Because we allow all manner of waste products to be dumped in our country, we effortlessly assume other countries are like us forgetting that these countries are more advanced and very meticulous in their attitude to importation, especially when it directly affects human lives. Exporting goods to another country is an attempt to compete with local brands in the country. To penetrate the market requires that your products are either cheaper or possess higher quality.
We seem to have overlooked these important questions in our drive for non-oil export. How can we make our products cheaper than what is produced in the United States and Europe when our farmers have no form of subsidy compared to what obtains in those countries? For instance, the European Union heavily subsidises the farmers in Europe and ensures that they produce fresh and high quality crops and other agricultural products. And to further safeguard their farmers, the EU places high tariffs on agricultural products from other countries in order to encourage people to buy local products because the local products are more affordable. Obviously, Nigerian farmers cannot compete in pricing. And in terms of quality, there is even no way we can compete. The products in the countries we seek to export are higher in quality due to technological advancement. Ordinary fertiliser is still a major issue here.
Contrary to what obtains in the countries we are competing with, we still have many logistical issues to contend with. The access roads to our seaports and our Customs documentation processes have failed to support the rhetoric of economic diversification. What we have is a backward and chaotic system that is nothing but a shame in the 21st Century. If anyone is still wondering how Nigeria exported low quality yams, the answer is simple. The yams were in the container for many days and deteriorated there before they were loaded for export. How then can we say we are serious about diversification of the economy? The Vice President issued Executive Orders in the past to ensure the efficiency of port operations. But in actual fact, Executive Orders cannot be implemented when the existing tools, equipment, manpower and operation cannot execute the orders. We need a holistic structural adjustment before we can begin to think of competing in the international business environment.
For us to show how serious we are towards non-oil export, we may have to vigorously address the issues with the operations of Nigeria Customs Service. We also have to deal with the prevailing transportation system in and out of our ports. To export perishables to other countries that really do not need them requires that we develop a preservation system that can stand the test of time. It also demands that we introduce a transportation system that ensures that goods arrive in the port in due time and are loaded for export immediately. We cannot be talking about exporting agricultural products when we are dependent on an ineffective road transportation system. Rather than waste the products on the way to the port all in the name of export, it is better we keep them in the local market until we create a proper structure that supports the diversification drive we conveniently talk about. Until then, let us flood our local markets with yam; at least that way we can drive towards local food sufficiency.
Copyright Ships & Ports Ltd. Permission to use quotations from this article is granted subject to appropriate credit given to www.shipsandports.com.ng as the source.