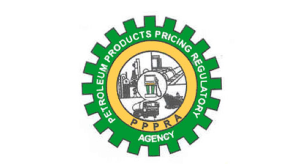 The Lagos State Commissioner for Energy and Mineral Resources, Wale Oluwo, on Tuesday said the Petroleum Products Pricing Regulatory Agency (PPPRA) has no business operating in the downstream oil sector.
Oluwo disclosed this while speaking at a Breakfast Business Lecture organised by the Island Club in Lagos tagged: "Petroleum Industry Bill: Challenges and Opportunities''.
The commissioner, who was the chief host, said that the agency has no business regulating the price of petroleum products.
He said the issue of regulating the downstream sector would be addressed by the recently passed Petroleum Industry Governance Bill (PIGB) by the Senate.
He said the Federal Government has been regulating the price so that the rich would take advantage of the masses which he said was not correct.
"If you must regulate the price, you must ensure that you have a very deep pocket to subsidise these products.
"If you do not have deep pocket, the market will help you by creating a black market that sets a price that suits itself.
"I don't belong to the school of thought that says prices that go up will not come down.
"Prices do come down as long as there is competition. I like the PIGB and we will like to see more reforms in oil and gas.
"It is in Nigeria that I see products and commodities that are characterised by inelastic demand and for which we cannot have close substitutes to be subsidised by the government," he said.
Oluwo said that these are markets and products which the private sector should be pursuing and falling over themselves.
"So our problem is structural and we must continue to handle it from the structural correction perspectives.
"In Nigeria, we subsidise all commodities including electricity, gas, petrol, interest rates, foreign exchange, etc," he said.
The commissioner, however, congratulated the Island Club for the business meeting and said that Lagos State Government would take advantage of the rare oil discovery in Dahomey basin as against the usual Niger-Delta.