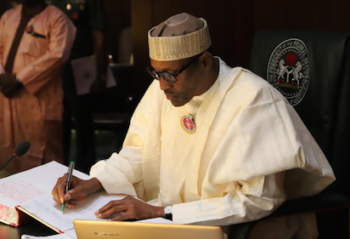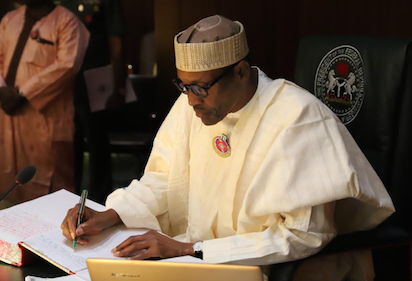 By Patience Danjuma 
The Presidency on Monday confronted a former Speaker of the House of Representatives, Alhaji Ghali Na'Abba, with some of the achievements of the present administration in three years. It, therefore, called on him change his negative opinions about the administration.
The Senior Special Assistant to the President on Media and Publicity, Garba Shehu, said this in a statement made available to journalists in Abuja.
Shehu was reacting to statements credited to Na'Abba that Buhari has not added value to democracy, hence he won't support him if he decided to re-contest in 2019.
He said the achievements would clear all doubts about Na-Abba's claim that Buhari has done nothing for Nigeria, because "even a beetle-eyed critic cannot pretend not to notice the tremendous progress in the area of security and the war against corruption."
The presidential spokesman said before Buhari was elected, Nigerians were living on their nerves and the entire country, including Abuja and Na'Abba's Kano were almost barricaded because of the daily Boko Haram terrorist attacks on innocent people.
He added that before President was inaugurated, "the terrorists were so bold that they could successfully attack the Police Headquarters in Abuja and army barracks in the Northeast, something that was a monumental national disgrace of historic scale."
He said with the better equipped more motivated security personnel under Buhari, the Boko Haram terrorists have been so militarily crippled that they no longer have the capability to take and occupy any Nigerian territory as was the case under the former PDP administration.
On corruption, Shehu said the President demonstrated extraordinary courage by going after former military chiefs for their involvement in corruption.
He wondered what more evidence is needed to prove that the President is bold and sincere in fighting corruption if he could go after fellow soldiers.
Shehu added, "Speaker Na-Abba also claimed that the President has not added value to democracy in three years.
"The sense we have is that the Honourable Speaker was confusing the political environment as had existed in the past, with this period when the President has shown a total commitment to the independence of the two arms of government, namely the Parliament and the Judiciary."
Copyright Ships & Ports Ltd. Permission to use quotations from this article is granted subject to appropriate credit given to www.shipsandports.com.ng as the source.