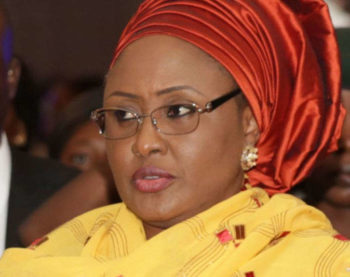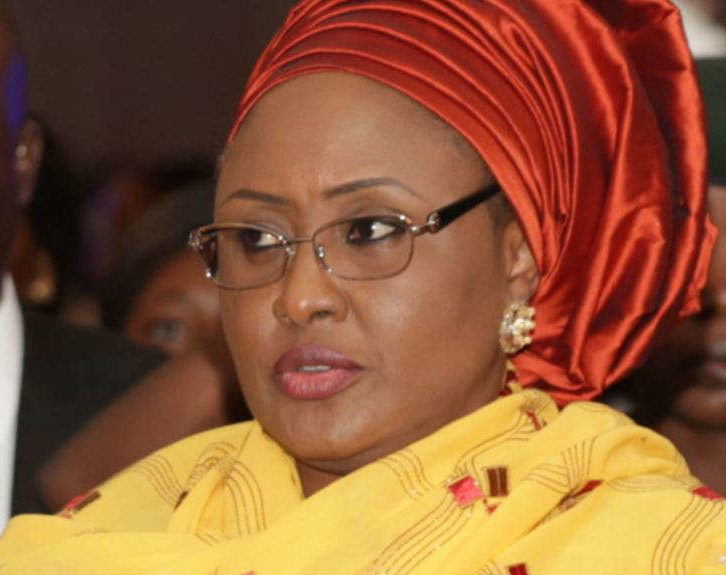 As aggrieved Nigerians embark on protests on Monday, wife of President Muhammadu Buhari, Aisha, left Nigeria in a hurry to visit her ailing husband. This is even as the Presidency declared that the President would not resign from office in spite of his ill health.
The President has been in London since May 7 for medical treatment.
Mrs. Buhari had just returned from the United Kingdom last week, assuring Nigerians that her husband was in good health and would return soon.
Many Nigerians, however, are running out of patience. On Monday morning, aggrieved citizens trooped out to protest Buhari's 92-day absence, demanding that he either resume presidential duties in Nigeria or resign.
Buhari had been in the United Kingdom since May 7 for follow up consultations with his doctors.
Speaking with State House correspondents, the Senior Special Assistant on Media and Publicity to the President, Garba Shehu, said President Buhari has not breached any law of the country.
Shehu was reacting to calls for the President to resume office or resign.
He said, "Those making the calls are exercising their rights in line with the constitution of this country. Of what use, or value is a democracy in which citizens cannot embark on peaceful protests? So we respect their right to convene or undertake peaceful protest.
"On the call for the President to resign or disclose whatever, I think they are stepping outside the laws of this country.
"Anyone conversant with the constitution of this country will have noticed or seen that Mr. President has complied 100 percent with the requirements of the constitution of this country.
"He has handed over power to the vice president as required by the constitution and the vice president is carrying out the affairs of this country. He is undertaking activities of government in line with the constitution in a way that the President himself has given words of commendation.
"So the President has not breached any law. What he has done is perfectly in line with the constitution and people are looking for things to say. I think they should do their research very well."
Copyright Ships & Ports Ltd. Permission to use quotations from this article is granted subject to appropriate credit given to www.shipsandports.com.ng as the source.