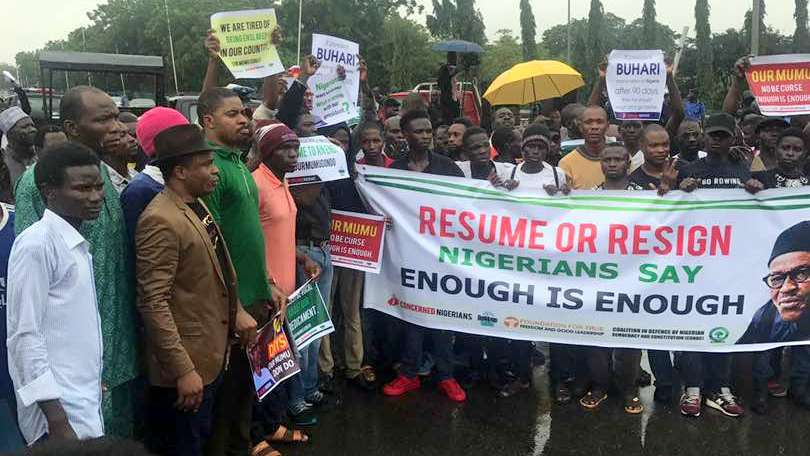 A coalition of civil society groups on Monday commenced demonstrations in Abuja and London to demand an end to President Muhammadu Buhari's prolonged absence from office.
In Abuja, protesters, which include entertainer Charley Boy, vowed to camp at Unity Fountain; while those protesting in London stayed briefly outside the Abuja House.
Those who protested in Abuja marched from Unity Fountain to the Presidential Villa in Asokoro district, promising to continue the exercise until their demands are met.
Buhari has since May 7 remained in London, where he is treated for an undisclosed ailment.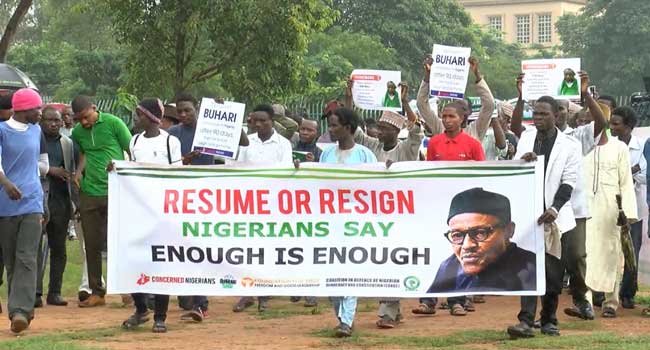 Although he met constitutional requirement by relinquishing presidential powers to Vice President Yemi Osinbajo, Buhari still faces criticism for "leaving the country in a state of anxiety", Deji Adeyanju, one of the organisers of today's protest, said.
"Someone called himself a president and he disappeared from his country for so many days all while refusing to even tell the citizens what exactly ails him," Adeyanju, convener of Concerned Nigerians, said. "We cannot continue like this."
"A country of 180 million people cannot continue like this because of only one man who has become clearly incapacitated by old age."
President Buhari's health, which was a major issue during the campaign, has loomed large on his administration.
His first medical trip abroad came in June 2016, after barely a year in office.
He travelled again in January and returned in March, spending exactly 50 days.
He has so far spent 92 days on his latest trip without any sign of his return.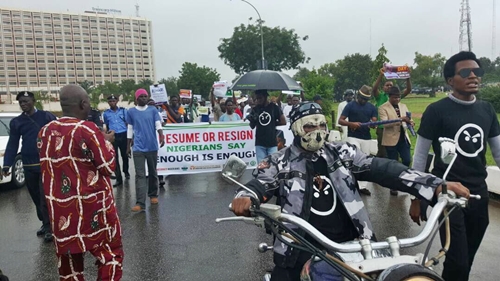 Within the last month, he received several leaders, including Acting President Osinbajo and state governors, during which he assured Nigerians of his imminent return.
But critics say the president did not go far enough to assuage fears about his illness.
"Pictures are not enough," said Chidi Cali, who organised the London protest. "We believe his time is now up."
"If he's not willing to resume, he should be ready to step down."
The protesters carried banners that read "Our Mumu Don Do", which literally translates as "Our docility must stop," amongst others.
"We've been fooling around in this country for too long," Adeyanju said. "Enough is enough!"
The protesters called on the National Assembly to invoke relevant sections of the Constitution and mandate the current Federal Executive Council, under the supervision of Professor Osinbajo, to set up a medical team to ascertain Buhari's health status.
Administration officials have shut down complaints about the president's whereabouts or the nature of his illness and maintained that government activities would not suffer as a result of Buhari's absence.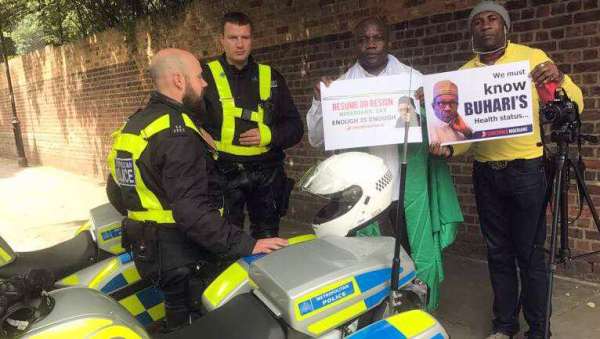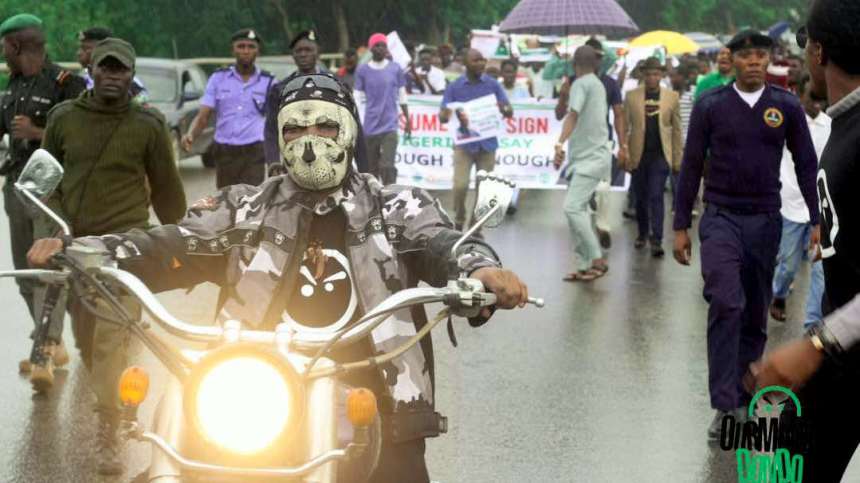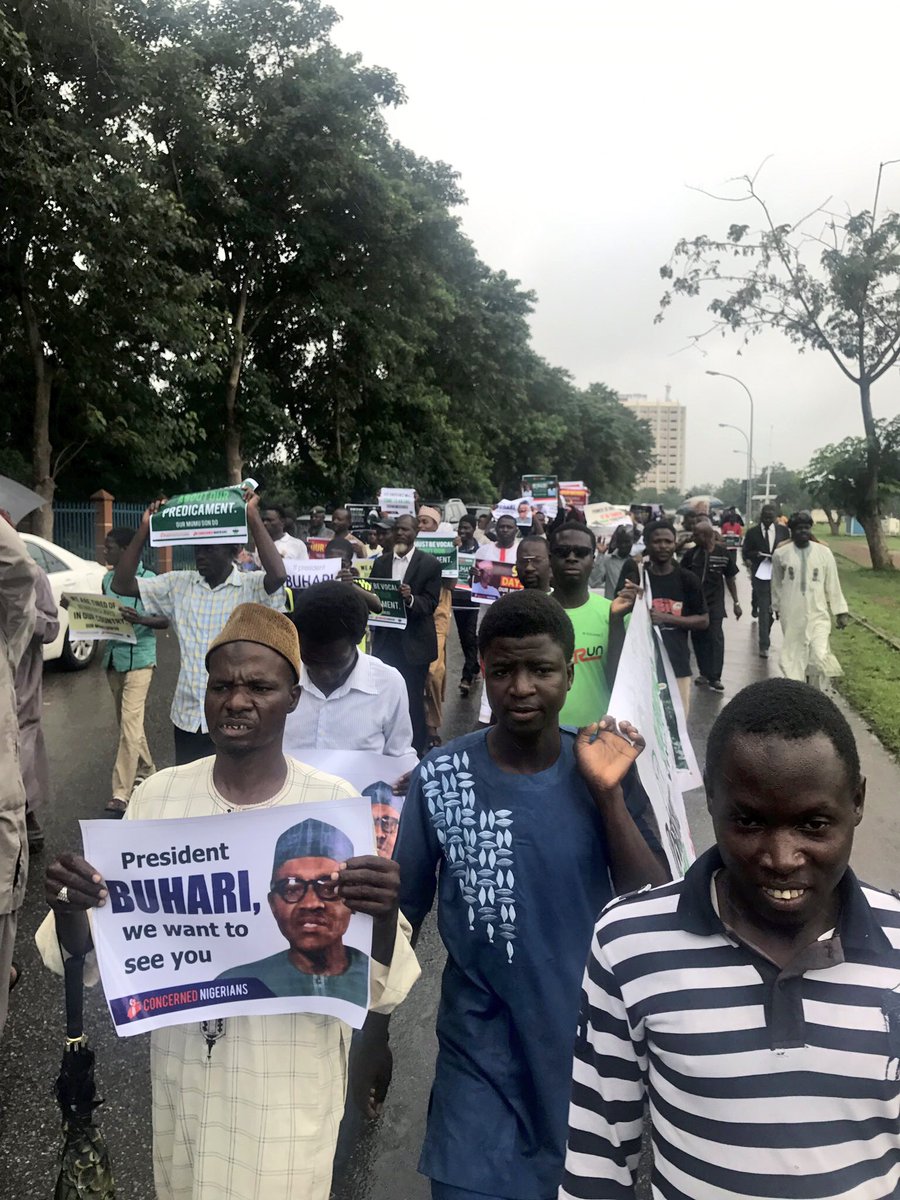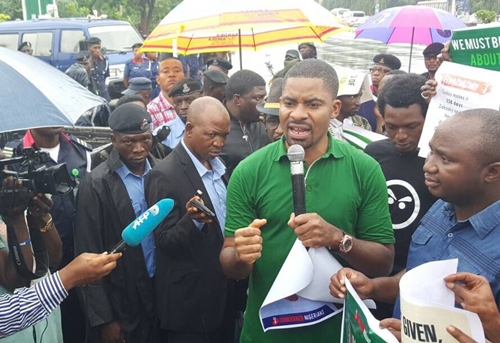 Copyright Ships & Ports Ltd. Permission to use quotations from this article is granted subject to appropriate credit given to www.shipsandports.com.ng as the source.