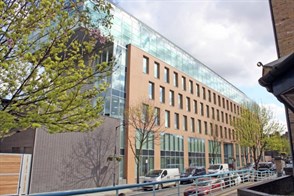 The London School of Shipping was launched on Tuesday at the Institute of Chartered Shipbrokers (ICS) open day in London and is run by the ICS.

The School will provide education and training to professionals primarily working in the shipping industry in London, the world's leading centre for professional maritime services. The school offers convenient and affordable evening classes in numerous subjects, leading to recognised professional qualifications, held in modern facilities close to London Bridge.
London's shipping community and leading broking houses have been involved in the design of the school, having long-called for an officially-supported teaching centre in London.
Students will benefit from face-to-face teaching in small groups and an impressive programme of guest lectures from industry leaders.
Julie Lithgow, Director of the Institute of Chartered Shipbrokers, said:
"We are delighted to bring this long-held ambition to fruition and enhance the support available to companies operating in London and individuals looking to expand their knowledge, gain recognised qualifications and advance their careers."
David Dingle CBE, Chairman of Maritime UK, said:
"London's leading position in maritime services relies on its ability to attract, train and retain the right pool of talent and professional qualifications have a big role to play, not only in ensuring that people have the knowledge to do their jobs, but also by supporting professionalism in our sector so that our institutions and companies continue to be among the most trusted worldwide – a valuable commodity in shipping circles."