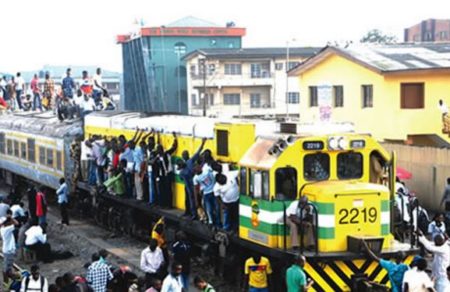 The Federal Government generated a total amount of N1.16 billion from the rail transportation system between January and June this year, the National Bureau of Statistics (NBS) said.
The bureau in a report on the railway sector said the amount was generated from two main revenue sources.
These were passengers, from whom a total amount of N849.01 million was generated during the review period; and cargoes from which about N310.36 million was earned.
A breakdown of the N849.01 million revenue showed that the sum of N435.96 million was generated from passengers in the first quarter of this year, while the balance of N413.05 million came in during the second quarter.
From the transportation of cargoes, the report stated that the government generated N159.08 million in the first quarter, while the second quarter recorded N151.28 million as revenue.
The report read in part, "Revenue generated from passengers in Q2 2018 was put at N435,965,777 as against N413,057,019 in Q1 2018.
"Similarly, revenue generated from goods/cargo in Q2 2018 was put at N159,079,963 as against N151,279,394 in Q1 2018."
A further breakdown of the performance of the sector showed that 730,289 passengers travelled through the rail system in the second quarter of this year as against 748,345 passengers recorded in the first quarter.
This represents a decrease of 2.41 percent during the period under review.
Similarly, the report noted that 85,816 tonnes of goods/cargoes travelled through the rail system in the second quarter as against 79,750 tonnes recorded in the first quarter.
The Minister of Transportation, Rotimi Amaechi, had recently said the Federal Government was subsidising railway transportation, adding that the development was making the government lose about N40 million monthly in revenue.