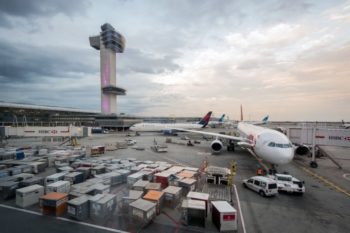 The Yobe State Government has signed an agreement with JM & AS Enterprises Limited for the construction of the over N11 billion cargo airport to be located in Damaturu, the state capital, the first of its kind in the entire northern Nigeria.
The signing ceremony which took place on Friday, was held at the office of the commissioner of Works Transport and Energy had in attendance the commissioner of Works, Transport and Energy, Alh. Lawan Shettima, and other top officials of the ministry and representative of the contractor.
The works commissioner, Lawan Shettima in his address informed that the contractor to stick strictly with the specifications of the contract term to avoid compromising the quality of the work.
The Yobe State Executive Council recently  approved among other projects the construction of the cargo airport in Damaturu at the total cost of 11,327,120,487.24.