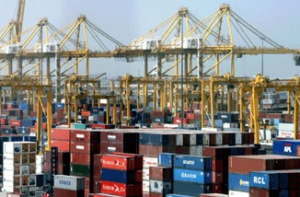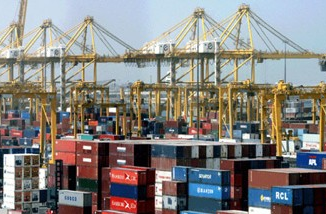 The maritime sector has lost 6,000 jobs to economic recession in addition to closure of many companies, the president, Maritime Workers Union of Nigeria (MWUN),  Emmanuel Nted, has said.
Nted said this at the union's National Executive Council Meeting and Special Delegates Conference on Tuesday in Lagos.
According to Nted, Intels alone has retrenched over 3,000 workers because of harsh operating environment since the economic recession started.
He said that loss of job was affecting the union as more workers were faced with insecurity, which had exposed the lives of their families to jeopardy.
The MWUN president said that it had become more difficult to protect the jobs of members in various branches as the union had not been able to discuss review of conditions of service.
"Where collective bargaining agreement and conditions of services negotiations are due for review, the union is forced to accept marginal increases where possible and trading off increment, with withdrawal of redundancy threats.
"We appeal to the government to find urgent solution to recession before it escalates''.
He urged the government to repair the deplorable roads leading to the seaports because it had affected the nation's economy.
The union leader said that apart from the airports and the land borders, the seaports were another entry points for foreigners into the country.
He said that quick action should be taken to start reconstruction of the roads leading to the seaports, since the contract had been awarded, to avoid industrial action.
On Tally Clerks and On-board Security men, Nted expressed hope that the court would give justice to the workers to enable them get back their jobs.
In his remark, the Director-General, Nigerian Maritime Administration and Safety Agency (NIMASA), Dr Dakuku Peterside, said that the Management of the agency had approved the training of 1,200 seafarers.
According to Peterside, seafarers of different categories, who are members of the MWUN will be trained in four major accredited NIMASA institutes in the country in the first quarter of 2017.
The director-general, who was represented by the Director, Labour and Maritime Services  Juliana Gunwa, said the agency had inaugurated a National Joint Industrial Committee for the review of salaries of seafarers and dockworkers.
He said that the objective was to ensure that Nigerian seafarers and dockworkers earn decent wages and equally enjoy other welfare packages like their counterparts abroad.