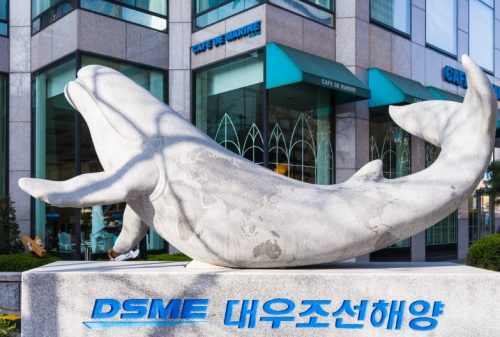 The proposed mega-merger of South Korea's top-tier shipbuilders Daewoo Shipbuilding & Marine Engineering (DSME) and Korea Shipbuilding & Offshore Engineering (KSOE), a shipbuilding spinoff of Hyundai Heavy Industries Group, is reportedly about to be subject of a full-scale probe in the EU, Reuters writes citing industry sources.
The investigation is expected to be launched next week amid anti-trust concerns after the European Commission reveals the results of its preliminary review set for December 17.
The report emerges one week after Singapore's regulatory authorities raised concerns that the potential USD 2 billion tie-up is likely to remove competition between suppliers of LNG carriers and possibly large containerships and large oil tankers.
As a result, the Competition and Consumer Commission of Singapore is about to launch an extensive and detailed review of the planned merger.
Both reviews are expected to result in the shipyard offering concessions to address potential competition concerns, such as sell-off of assets.
Hyundai Heavy said it was working with Singaporean authorities to remove the concerns in question, however, concrete actions in that respect are yet to be revealed.
The deal has already secured a green light in late October from Kazakhstan, while decisions from regulators in South Korea, China, Japan are yet to be announced.