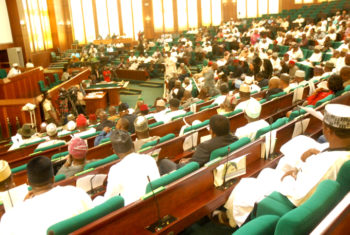 The House of Representatives began its investigation on leakages within the Department of Petroleum Resources (DPR) with a warning against attempts to derail it by affected organizations.
This followed the disclosure of an ad hoc mandated to investigate the agency that DPR has failed respond to its queries.
The panel was mandated to investigate and ascertain the ownership, distribution and authenticity of Oil Mining License (OML), Oil Prospecting Licenses (OPL), relinquishment, signature bonuses and bidding process.
The Committee said it will not hesitate to invoke relevant laws to compel compliance by recalcitrant public and private entities because of time constraint.
Chairman of the Committee, Agom Jerigbe (PDP, Cross River) at the inaugural meeting of the panel said queries were sent to a list of affected government agencies and oil companies but the DPR has refused to respond.
"Some of them have responded, some asked for time to make available their presentations but DPR did not respond. This is a surprise to us because this attitude is least expected of a government agency.
"We don't have all the in the time in the world considering the fact the economy is under some constraints right now, as such all hands must be on deck to put it back on the right track for the betterment of every citizen of this country," he said