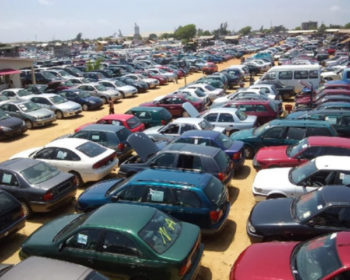 The Association of Motor Dealers of Nigeria (AMDON) has launched an automated custom duty verification sticker to tackle custom vehicle duty payment.
This was in response to the controversies generated by none and under payment of custom duty across the country.
The sticker which would cost N5,000 signifies that the vehicle duty has been verified with the use of the numbers provided by the Nigerian custom service pending when the short code for easier verification will be ready and issued.
The national president, AMDON, Prince Ajibola Adedoyin said yesterday in Abuja that the essence of the new development was to make it difficult for the sale of unaccustomed vehicles, stop the suffering car dealers usually find themselves as well as eradicate the embarrassing faced by customers and end users.
''This development is in collaboration with Nigeria Custom Service. The stickers are fitted with Radio Frequency Identification (RFID) that contains information readable through the handset,'' he said.
By this development, he explained that buyers are employed to look out for these stickers before purchasing any vehicle.
"The RFID contains the VID (Vehicle Identification) number which is for security purposes, the chassis number and the owner phone number. The subsequent AMDON RFID stickers to be produced will even contain more information which will include the reference number, which is the NCSC port of entry and date of registration which are the requirements to authenticate the genuineness of duty payment as approved by the NCS.
"It is our hope that by our commitment towards this project, we would have been able to reduce all the above stated problems to the barest minimum," he said
He called on all members of the Association to strictly adhere to the directives and encouraged all car dealers who are yet to identify with the association to do so.
He also disclosed that AMEDON is partnering with the Nigerian Police Force (NPP) in order to reduce to the barest minimum the issue of stolen vehicles; a project the association hopes will curb security issues associated with car theft.