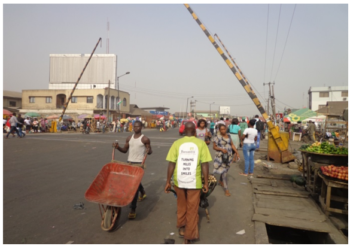 The House of Representatives has called on the Nigerian Railway Corporation (NRC) to provide railway level crossing barriers, highway codes and alarm system arrangements at all railway level crossings across the country.
The House mandated its committees on Police Affairs, Information, National Orientation, Ethics and Values and Land Transport to interface with the NRC on how to carry out the directive after adopting a motion by Akinwunmi Olaitan (Lagos – APC) and two others at Tuesday's plenary on curbing rampant deaths at railway crossings in the country.
Recently a train derailed at Fagba area of Ifako Ijaiye in Lagos State and rammed into a trailer on the railway line, causing multiple crashes among trucks and other vehicles and the death of seven persons.
Moving the motion, Olaitan said when a train derails leading to an accident, a dangerous situation usually occurs. He said the size, weight and speed of the railroad cars make any action difficult to mitigate the damage, as the safety features in vehicles cannot stand up to the force of a moving train.
"Accidents involving trains and vehicles are caused by failure of vehicle drivers to abide by highway codes and absence of railway level crossing barriers, given that most crossing locations are among the most eventful points on the transportation network," he noted.
The lawmaker said the right of way is normally granted to the train because its braking distance (depending on its weight and speed) is several hundred times longer than that of a vehicle.
"Usually, some kind of alarm system arrangements are made to keep the road traffic flowing during the safe periods and suitable bell system is provided for vehicles and pedestrians in order to prevent possible accidents."
Olaitan called on the federal government to provide modern railway level crossing barriers, bells, railway/road signs, signals and lights and realizing the need for collaboration with highway authorities to carry out the necessary works to increase the visibility of the level crossings in order to reduce accidents at crossings.