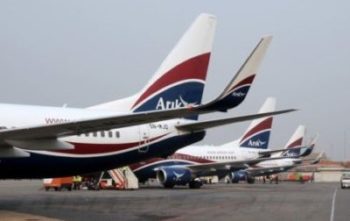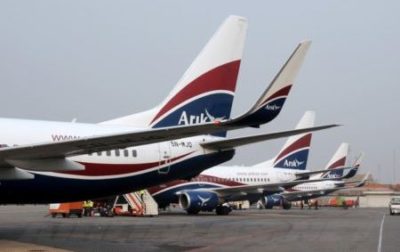 The House of Representatives Committee on Banking and Currency has called on the Asset Management Company of Nigeria (AMCON) to double efforts towards repositioning Arik Air and Aero Contractors Airline.
The Chairman of the Committee, Jones Onyereri, made the call on Friday during an inspection visit to the offices of the airlines at the Murtala Muhammed Airport, Lagos.
He recalled that both airlines were taken over by AMCON due to their huge debt profiles, said their visit was to encourage the management put in place by AMCON.
Onyereri said, "We are worried about the huge debt profile and we are eager to get out of that quagmire. So, we are here to encourage them.
"The amended AMCON Act provides that airlines under receivership must have a Receiver Manager and the Receiver Manager must bring out a well thought out plan on how to get them out of the woods, or at least to stabilise them in a way to make them profitable.
"That is why we are here because it is our primary responsibility. We have promised to oversee the activities of agencies that are within our purview."
Onyereri said there was hope for the Arik Air , especially as the Receiver Manager, Capt. Roy Ilegbodu, was doing a great job to put it back on track.
He said, "From what is on ground, there is hope obviously. The primary thing about an airline is the issue of safety and to that extent we are comfortable.
"We went to their storehouse and we were impressed with the spares we saw on ground. They have brand new tyres and engine spares. That is comforting enough."
Onyereri also commended the management of Aero Contractors led by Capt. Ado Sanusi, for establishing an aircraft maintenance facility to repair Boeing aircraft series in the country.