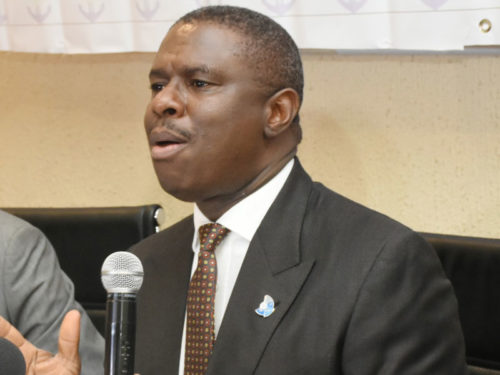 The House of Representatives Committee on Maritime Safety, Education and Administration has questioned an expenditure of N300 million for office cleaning and another N300 million for the insurance coverage of an idle floating dock by the Nigerian Maritime Administration and Safety Agency (NIMASA).
Chairman of the House Committee, Lynda Chuba Ikpeazu and other committee members raised the question, amidst other issues, when the Director-General of NIMASA, Dakuku Peterside, appeared before the committee to defend the implementation of the agency's 2019 budget.
The lawmakers also raised eyebrows with regards to the utilisation of N3 billion claimed to have been spent by the NIMASA on the proposed Nigeria Maritime University, Okerenkoko, Delta State.
Before now, the committee had told NIMASA to stand down its 2020 budget defence until its 2019 budget has been fully scrutinized.
Ikpeazu noted that there was need for explanation and clarification on many line items contained in NIMASA's 2019 budget. She, along with other members of the committee, said that despite the claim of spending N3 billion on the proposed Maritime University, there are no physical structures at the institution to justify such spending.
The lawmakers also queried Peterside for the delay in remitting N3 billion earmarked for completion of projects at the Maritime Academy of Nigeria, Oron, Akwa Ibom State, despite approval by the National Assembly.
The committee members also took the NIMASA DG on other spending such as the utilisation of N100 million allocated for "outsourcing" and other monies paid as allowances for official vehicles.
Speaking earlier, Peterside said the agency's 2019 budget was put at N110.84 billion out of which only N83.49 billion, representing 74%, was realized.
He said as at October 31, 2019, NIMASA had remitted N16 billion into the consolidated revenue fund account of the Federal Government.