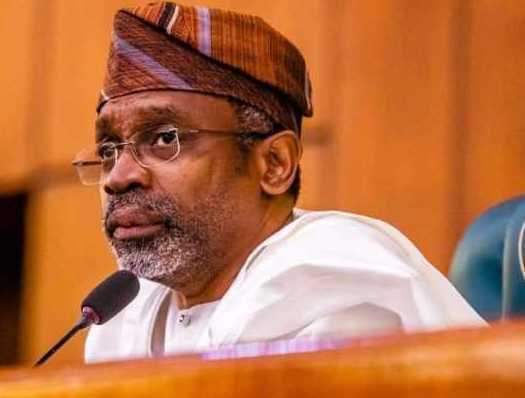 The House of Representatives has called for the relocation of oil tank farms from residential areas nationwide.
Speaker of the House of Representatives, Femi Gbajabiamila made the call while inaugurating an adhoc committee on the need to relocate tank farms in residential areas of Ijegun, Kirikiri and other areas.
According to him, sitting tank farms in residential areas pose a great risk to the lives of the people living in those areas.
He said, "Tank farms across the country serve an essential function. They are stores of economic value and a critical part of the energy distribution infrastructure in the country.
"However, we cannot continue to ignore the undeniable fact that the location of many of these tank farms in places of residence or close to areas of high traffic represents a clear and present risk to the people that live and work in those places.
"Therefore, the House of Representatives has resolved to investigate how these tank farms came to be in these places, and more importantly, what needs to be done about thUUem to prevent further disaster from occurring on our watch."
Meanwhile, the Nigerian National Petroleum Corporation (NNPC) has advised against a swift relocation of tank farms from their current locations along Ijegun, Kirikiri areas in Lagos and other parts of the country in order to avoid a dislocation in the supply and distribution chain of petroleum products across the country.
The corporation made the submission at a hearing by the House of Representatives' Ad-hoc Committee on Relocation of Tank Farms in Residential Areas of Ijegun, Kirikiri.
The NNPC Group General Manager, Group Public Affairs Division, Kennie Obateru, quoted the Managing Director of the corporation, Mele Kyari, as saying that NNPC is not averse to the relocation of the petroleum products tank farms and depots sited in residential areas.
Kyari advised that enough time should be allowed to achieve the full rehabilitation of the refineries and the completion of the Dangote Refinery to enable the nation exit fuel importation before the tank farms relocation.
The GMD, who was represented by the corporation's Chief Financial Officer, Umar Ajiya, told the committee that the tank farms and depots were a major artery for receiving and distributing imported petroleum products to all parts of the country and that their abrupt relocation would could trigger a crisis not only in the downstream sector but also in the nation's economy.
"We are not opposed to the yearnings of the communities or the relocation of the tank farms and depots, but we want it to be done in phases because of the huge financial commitments by the stakeholders.
"If they are relocated abruptly, even the banking sector would be affected because of the loans they granted for the establishment of the depots", the GMD stated.